Here at Endurance Doors, we pride ourselves on making low-maintenance composite doors. Once they're installed, our doors need minimal effort to keep looking and performing to a high standard. As far as we're concerned, the less time you spend looking after your new door, the better. 
That said, we've recently had to help several people who attempted to maintain their doors and accidentally did the opposite. They'd used WD-40 to lubricate the locking cylinder, but this was a mistake. WD-40 is not a true lubricant; it is a water and oil-displacing solvent, so using it on locks is not a good idea. 
So, we thought we'd take a moment to revisit how to look after your composite door. If you want it to keep looking and performing at its best, this is how to do it.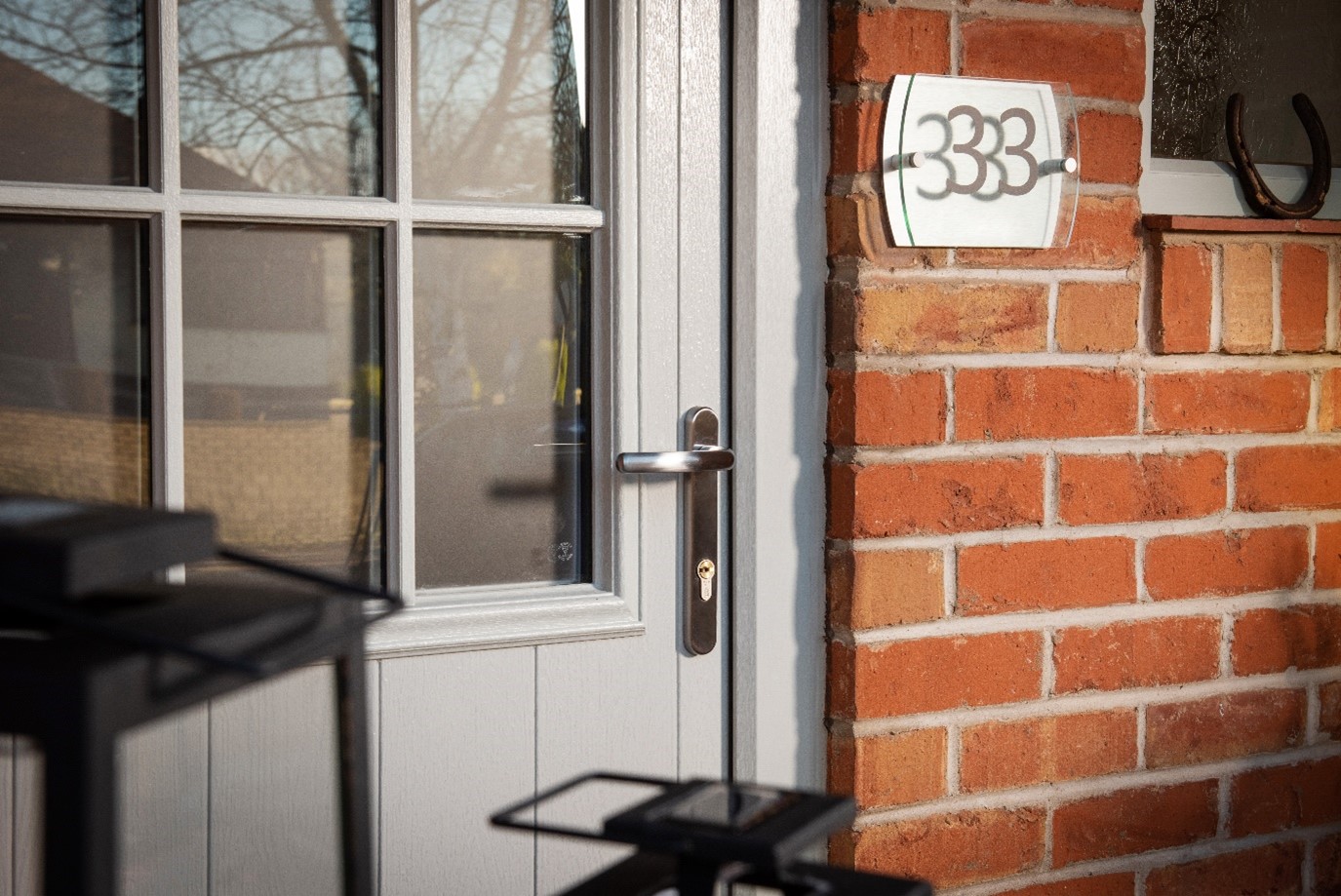 Let's start by putting your mind at rest; you don't need to be a maintenance or DIY expert. If you find yourself with a spare half an hour one Sunday a month, follow these steps, and you'll keep your door in top condition.
First, wipe it down to remove dirt or grime. Take a bucket of warm soapy water and a non-abrasive cloth and give it a good spring clean, then rinse off any excess bubbles. Don't use harsh chemicals or solvents; they might damage the finish, and you'll get a better result with a regular household product.
It's also worth polishing the hardware once a month. We recommend using Coastal DR121 BLU Stainless steel renovation cleaner on steel pull bar handles; otherwise, an everyday furniture polish will do. Spend a few minutes making the metal shine, and you'll make an excellent first impression on visitors to your home.
We'd also suggest doing some minor maintenance twice a year. This isn't especially difficult and won't take long, but it can extend the life of your door. Check that all the screws are firmly secure and tighten them if not, making sure to clean out any grime. If any of the weather seals have come out of place, you should be able to slide them back into the grooves. Follow this up by clearing any drainage holes to ensure they remain free-flowing.
Lastly, lubricate all the mechanisms. We touched on this in the introduction but must reiterate; do not use WD-40 on the locks. It will not work correctly, and the metal will start grinding together. You'll only cause yourself headaches if you use WD-40 or other silicone-based lubricants. Instead, dust your key with graphite powder, then slide it into and out of the lock. It's far more effective and won't damage the cylinder in the long term.
If you'd like to see a video demonstration, we recommend checking out our aftercare page. Looking after your composite door is simple, but a little goes a long way. Follow these steps, and you'll keep it looking and performing like new for years. 
For further information, you are more than welcome to contact us. You can email us at marketing@endurancedoors.co.uk or call 01652 659259 to find out more.