Here at Endurance Doors, we've worked alongside many companies. We collaborate with multiple installers nationwide to supply high-quality composite doors to UK households, and many of these companies have joined our Installer Partner Network. We work alongside some exceptional businesses, but we have noticed that they don't always have the best websites.
That's why one of our new year's resolutions is to help our installers improve their online presence. A good website is essential for any business; they're the twenty-first-century equivalent of the classic high-street shop, and operating without one is a mistake.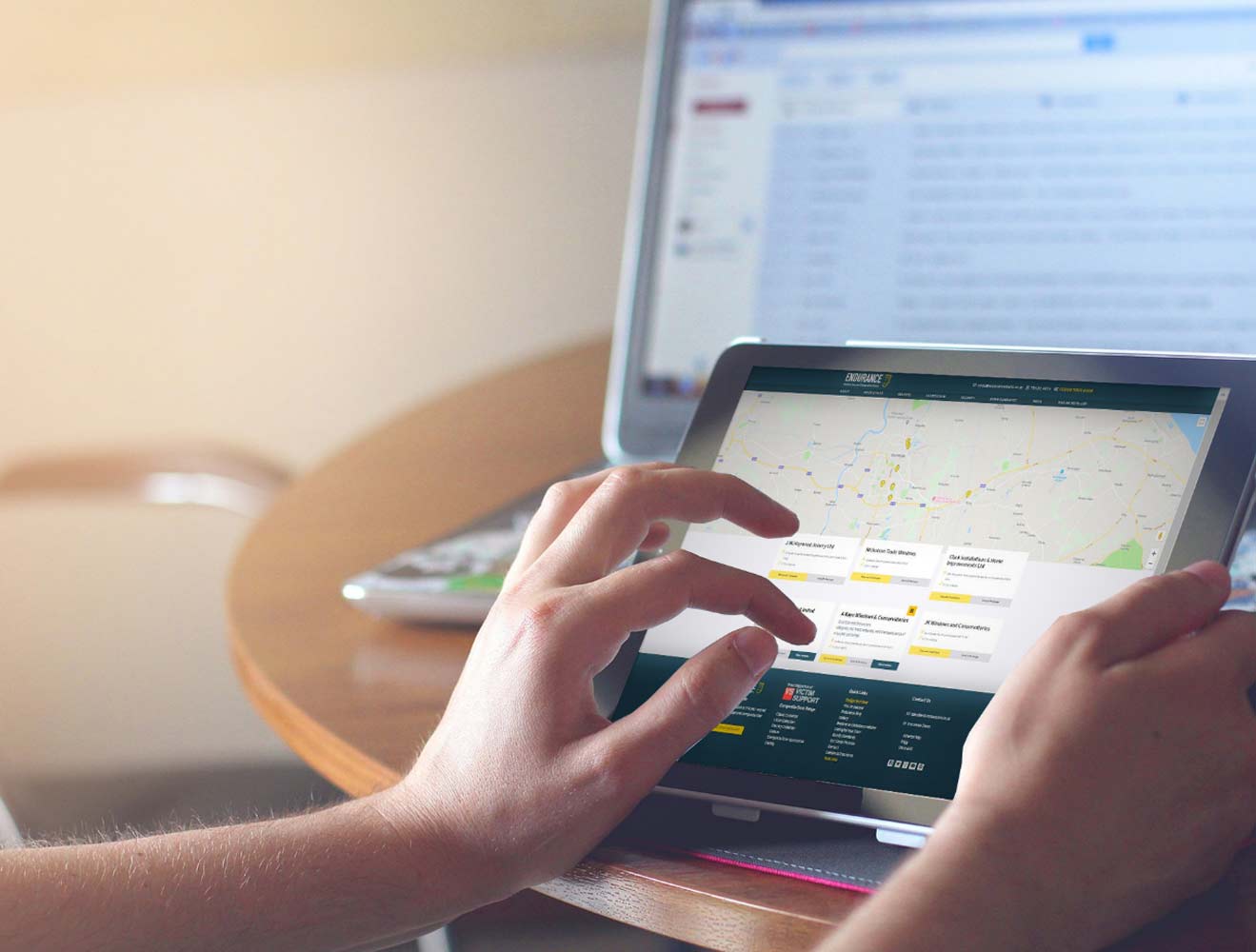 Custom Website Design From Endurance
We're introducing a new custom website design service. Get in touch with us, and we'll work closely with you to create the perfect business website. You won't have to worry about maintaining your site and running your day-to-day operations simultaneously; just leave the digital side to us. That means you'll spend less time hunched over a keyboard trying to get a page to update correctly and have more room to chase leads, install doors and liaise with customers.
A website from Endurance will:
Feature your company branding and colour scheme

Include examples of your work

Display your up-to-date contact information

Be embedded with the Endurance Door Designer (optional)
You'll also get full back-end access to easily update images and content whenever you like. Whether you're updating an existing website or want a new one created from scratch, our expert online team will be able to help. Generating leads will become more streamlined, your business will grow, and your online reputation will improve.
If you're interested in our custom website design service, get in touch today. Our experts are on hand, and we can't wait to hear from you. You can email us at marketing@endurancedoors.co.uk or call 01652 340340.