Endurance Doors have just launched a new high performance FD30 fire door, after a two-year research and development programme which has realised a product solution that exceeds the latest standards.
The physical testing of the doors was carried out by Efectis, who are a global player in fire science, covering all aspects of fire safety through testing and modelling, certification, inspection, education and expertise. To support the launch, there's a 39-page test report available to download from our Composite Fire Doors page.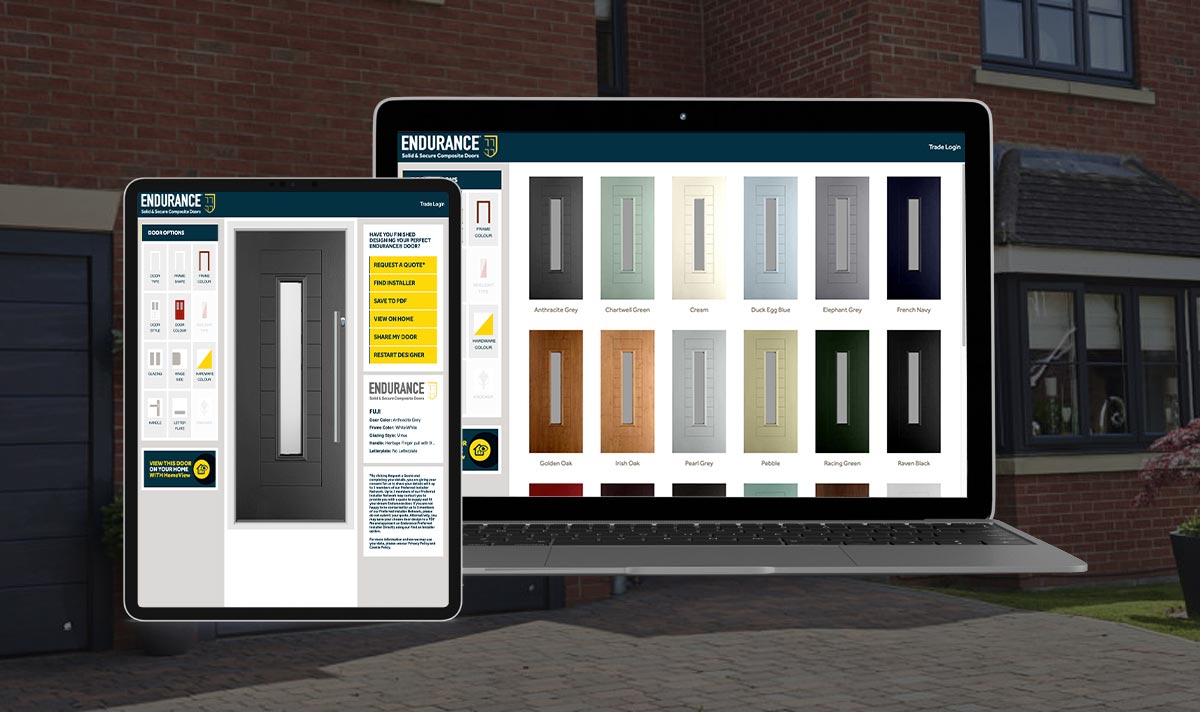 The new FD 30 fire door is based on the proven solid timber core composite door from Endurance with the McKinley design initially, with any current colour of slab and a dedicated white Rehau PVCu door frame.
Hardware includes the AV2 autolock mechanism, lever / lever handle, high security cylinder with a £2,000 guarantee, with options of fire rated urn and slimline urn knockers and letterplate.
Stephen Nadin, managing director of Endurance Doors commented: 'Our new FD30 solid timber core fire door has been carefully developed to be an outstanding solution. This is particularly important after the government's investigation into GRP fire doors resulted in identifying issues with the performance of these doors, which has been well documented by the media.
He continued: 'This new launch also satisfies the demands of our customers, making us the ultimate partner for solid timber composite doors and from a business that's instilled a culture of exceptional customer care. These doors can be ordered with immediate effect and we're already working on range of glazed designs to offer with this important door specification.'
For further information on the Endurance Solid and Secure composite door range please call the sales office on 01652 659259, visit https://endurancedoors.co.uk, or e-mail marketing@endurancedoors.co.uk. You can also add to the Twitter following @EnduranceDoors.