It's the start of a brand new year, but it's already feeling a little too much like the old one. In 2020, we all found ourselves spending a lot more time at home, and this inspired plenty of us to put those home improvement plans into action.
As 2021 kicks off in the midst of another lockdown, it's important to take time to look at the positives. While we're safe and sound indoors, we have the ideal opportunity to plan the next project.
Last year, homeowners across the country designed their dream Endurance door online. The current situation reminds us all what's important for our homes, and our composite doors provide strength, security and style in abundance. So why not make the most of this opportunity to start designing your new door today?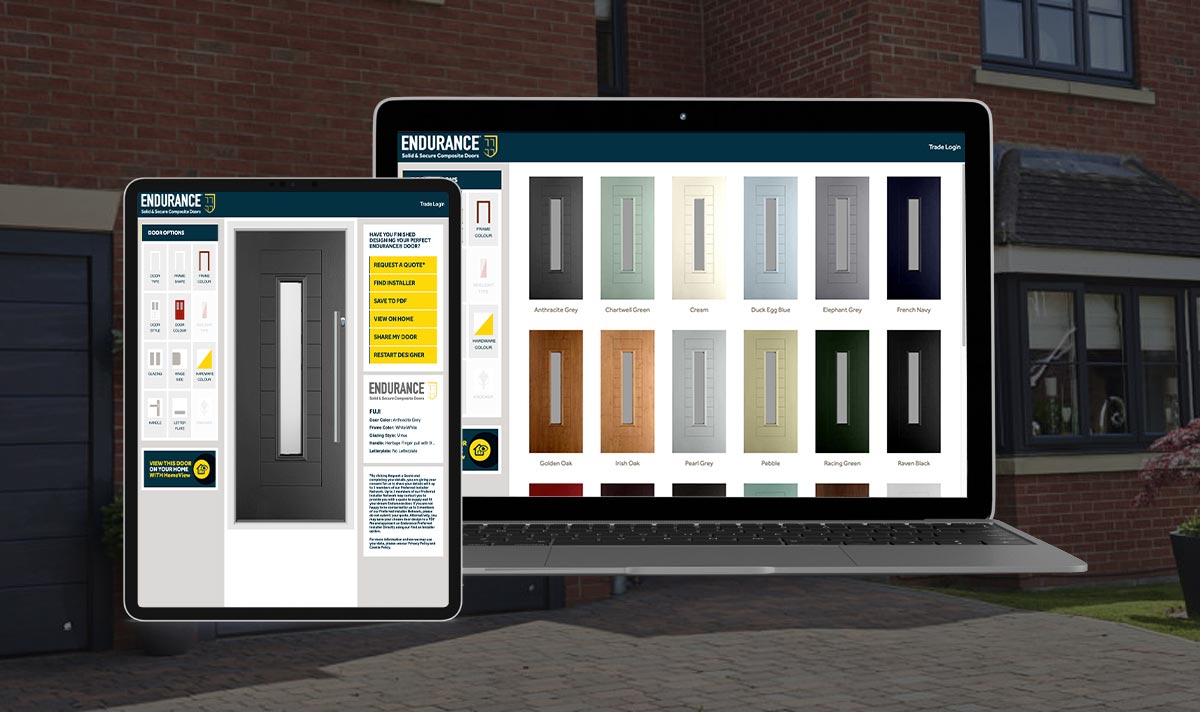 It's so important to feel safe inside our homes, now more than ever. With an Endurance composite door between your loved ones and the outside world, you'll feel more secure than ever. Precision-engineered with a solid timber core, our front doors will keep potential intruders at bay. What's more, their innovative manufacturing means they'll keep your home warmer and more energy efficient too, helping you to cut your heating bills and feel cosier than ever.
Soon we'll be welcoming friends and family into our homes safely for those long-awaited and much-needed catch-ups. When that time comes, make sure you have a striking entrance to your home so you can catch their eye and impress them as they approach your property. With gorgeous aesthetics to complement your home, created bespoke from our three stylish collections and countless combinations, an Endurance door is sure to impress.
As we all spend more time at home this new year, why not make sure you're as safe, secure and cosy as possible with an Endurance composite door at the entrance to your home? With Classic, Urban and Country Collections to explore, all with a range of styles and colour combinations to complement your home, we're sure to have the right choice for you.
Get started today with our online door designer. Create your dream composite door and start enjoying all the benefits it has to offer, so you can start 2021 the right way and invest in a brighter future for yourself, your family and your home.