Endurance composite doors put security first. That's why our doors are fitted with the ABS Ultimate cylinder. This innovative locking system is precision-engineered to respond when it comes under attack from potential intruders, with anti-pick, anti-drill and anti-bump pins to stop the most prevalent forced entry attempts in their tracks.
We understand how important it is to have total peace of mind and to feel completely safe inside your home. In our vast experience, we know that security is a top priority for customers looking for a new door, which is why we are proud to provide our reassurance that the ABS Ultimate cylinder is impressively tough to break through.
It's so tough, in fact, that we have our security guarantee to support our trust in this product. In the unlikely event that a burglary should take place at your property with the intruder gaining entry by snapping your ABS Ultimate lock, you will receive £2,000 with our security guarantee. All you have to do is make sure you activate your guarantee with us within 28 days of your completed installation.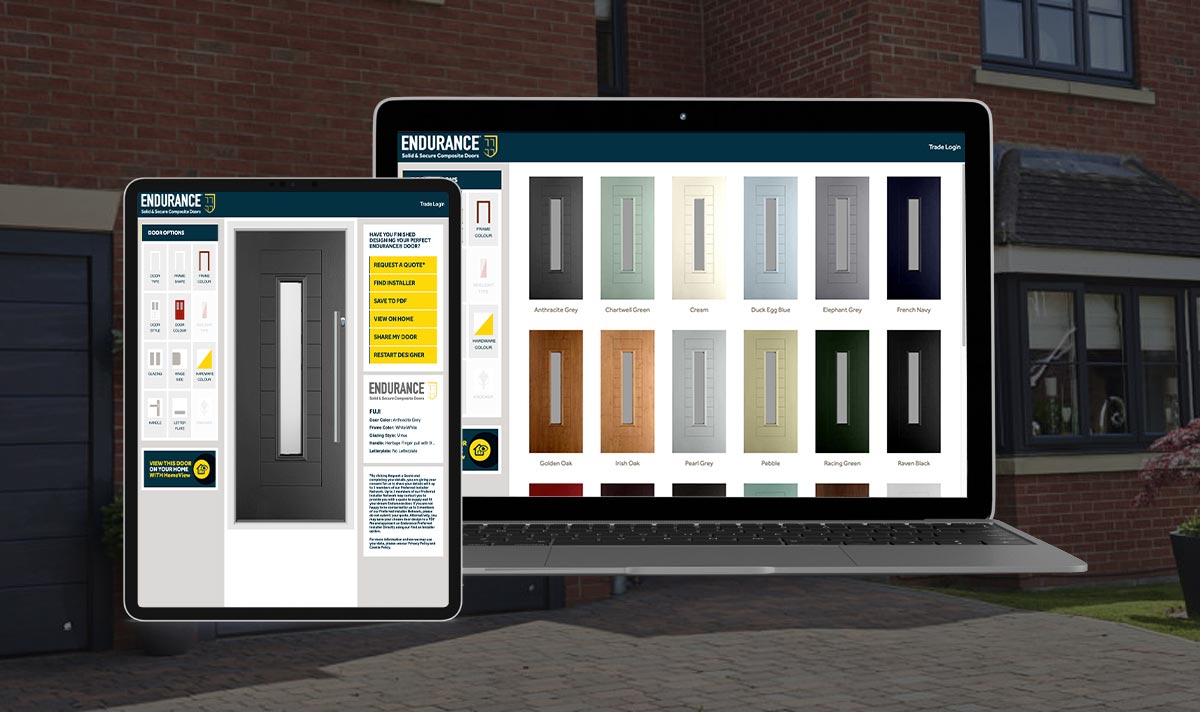 Activating your security guarantee couldn't be simpler. If you've recently purchased your Endurance door within 28 days, you can click this link and complete the quick and easy form to activate your guarantee. You will also be able to give us feedback about the (excellent) service you received from your Installer Partner when the door was fitted, so you can take the opportunity to have your say about the whole process.
If you are about to start designing your dream door with us, it's important to remember to activate your security guarantee within 28 days of installation. You can either save this link for later or simply navigate to the 'Security Guarantee' page via our menu. We understand there is always a lot to think about with any home improvement project, so we've made it quick and easy to activate your guarantee with us.
We know that any burglary attempt on your home (whether successful or not) will be an incredibly stressful time for any homeowner. That's why we've put in place our £2,000 security guarantee. Once activated, you'll have total peace of mind that, while a forced entry attempt is unlikely, you are protected if it should ever happen to you.
Making a claim is just as easy as activating your guarantee. We're absolutely confident in the performance of our composite doors, providing strength and security without compromising on elegant, bespoke style. While we hope you never have to complete our claim form and experience the stress associated with this situation, we're proud to have these measures in place to protect your wellbeing in any way we can.
If you want to maximise the security of your home and feel protected with our impressive ABS Ultimate lock and £2,000 security guarantee, design your dream door with us today. Choose your own unique style and rest assured that you will get the same exceptional standards of security across the board once your Endurance composite door is installed. Just remember to activate your guarantee within 28 days!