Rocal Group, a leading manufacturer and supplier of quality composite doors, recently won the Business Investment Award at the Northern Lincolnshire Business Awards. This prestigious accolade recognises the company's commitment to innovation, growth and investment in the region.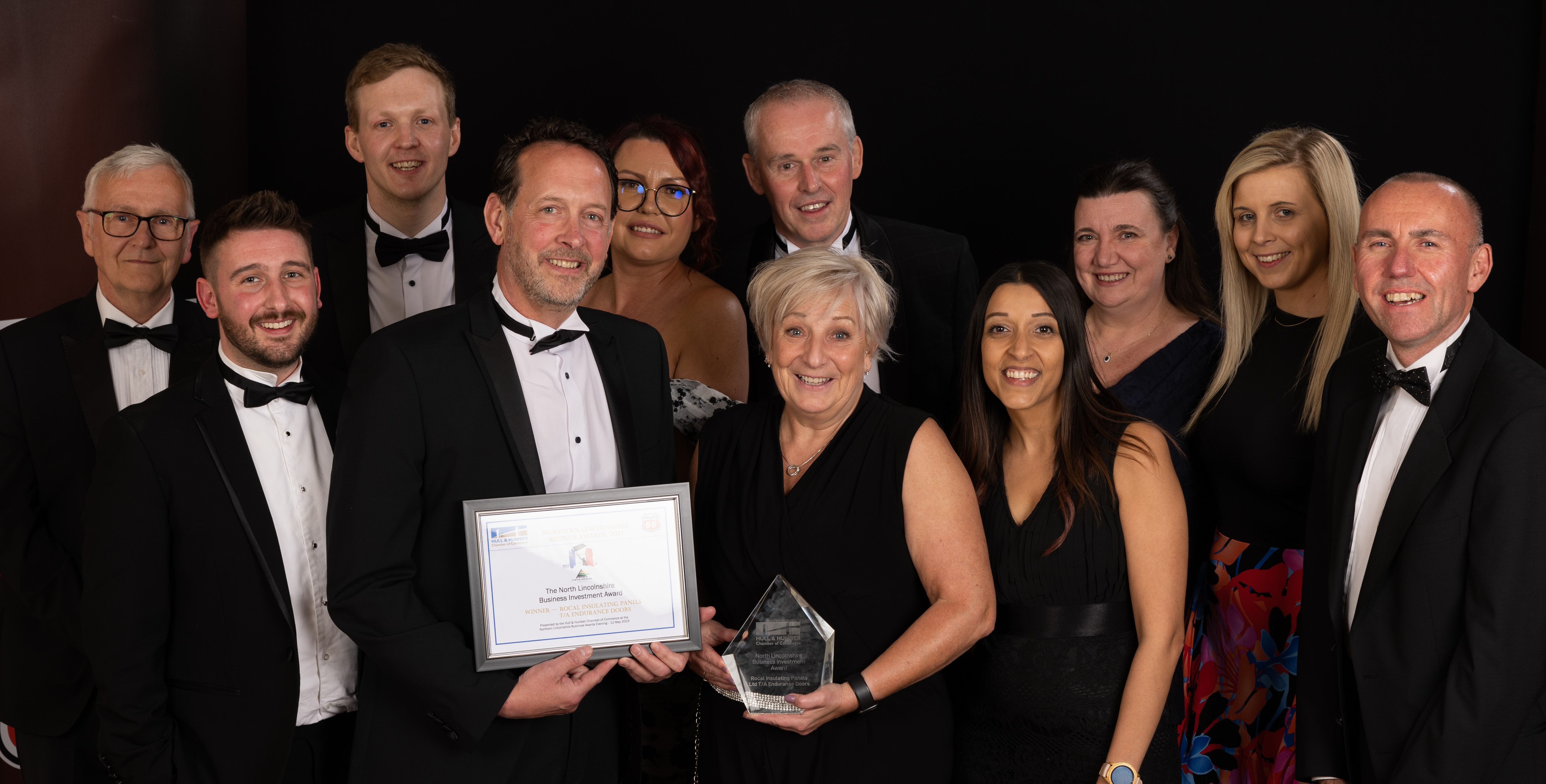 The group, trading as Endurance Doors has been operating for over thirty years and has grown significantly since its inception, recently making several key investments across their operations. The company has invested heavily in its people, growing its team to over 250 employees, and providing training to better their skill set. We have also established a Centre of Excellence to help retain the quality of our Installer Partner Network and improve their installation and aftercare capabilities.
In addition to investing in our people, Endurance Doors has also focused on investing in their marketing efforts. This includes the establishment of the flagship Endurance Show Centre in Brigg, North Lincolnshire to showcase our growing composite door range, web development, and enquiry generation strategies. These investments have helped the company increase visibility and attract new customers, both domestic and within the trade industry.
Endurance Doors has also made significant investments in machinery in the past 24 months, which has enabled them to increase productivity, reduce lead times, and improve product quality. Key investments have been made in modern, state-of-the-art equipment, staff training and innovations in our manufacturing process.
Furthermore, Rocal has made strides in sustainability, with investments in solar panels, electric vehicles, and becoming a corporate supporter of the World Land Trust. By focusing on sustainability, Endurance Doors is reducing our impact on the environment while creating a positive impact on our local and nationwide audience.
Receiving the Business Investment Award is a significant achievement for us here at Endurance Doors and demonstrates our company's commitment to excellence, innovation, and growth. The award also recognises our employees' hard work and dedication, who continue to play a vital role in our success.
Winning the Northern Lincolnshire Business Awards is a testament to the company's commitment to innovation and growth. The company's investment in its people, technology, and manufacturing facilities has helped it to achieve significant success in recent years, creating jobs and supporting the local rural economy.