If you've been researching composite doors for your next home improvement project, you've probably heard of Victorian doors. They're a widespread type of door and if you were to take a walk around your local neighbourhood, you'll almost certainly walk past loads of them. But unless you work in the home improvement industry, you might not know exactly what a Victorian door is.
Here at Endurance, we have several designs that would qualify as Victorian doors. In order to satisfy the curiosity of our customers, here's how you can tell if you have a Victorian door.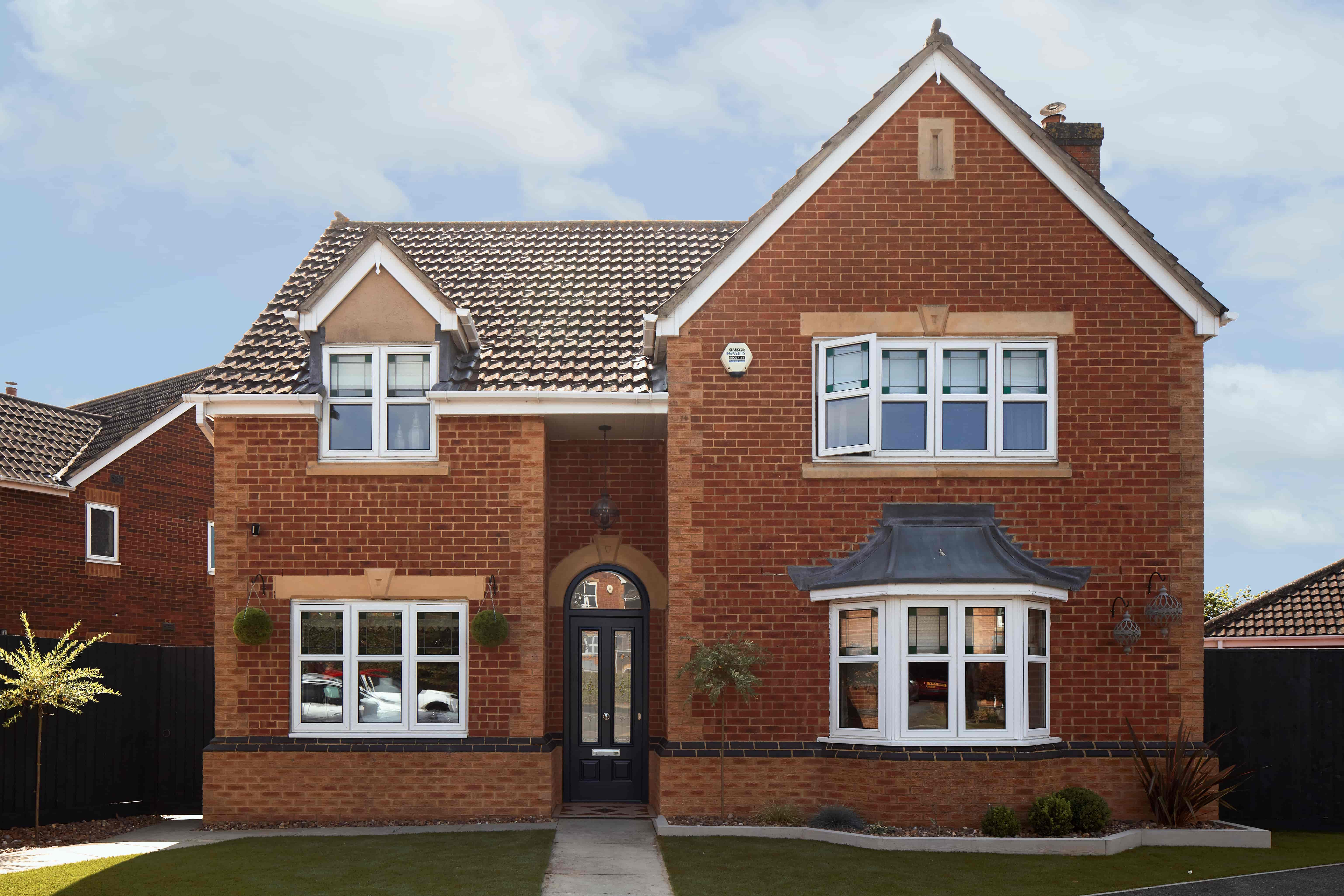 The typical Victorian door can be recognised by several defining features. They usually have four distinct panels separated by a central mullion, with the top two sometimes being larger than the lower ones. They're intricately carved and often have elaborate decorations, both in the body of the door itself and the glazing. Advances in technology during the Victorian era meant glass could have swirling patterns and colours built into it, and these proved to be very popular. They were also likely to include an equally eye-catching frame that matched the decor.
The Victorian period was a time when social status was incredibly important. The upper and middle classes wanted their doors to make statements, especially with the industrial revolution and class upheavals taking over public discourse. Richly engraved and striking front doors became a must-have, especially for those looking to flaunt their wealth and power.
After their namesake era ended, Victorian doors remained popular and they've survived into the modern day. For an example of how this is applied, let's take a look at one of our classic designs; the Scafell. From the photo below, you can see the distinctive four panels, with the letterbox strategically placed in the central mullion. You may also note the Riviera glazing; an eye-catching addition to the tall, thin windows built into the door. They allow in plenty of light while maintaining the privacy and completing the vibe of an elite, classical home.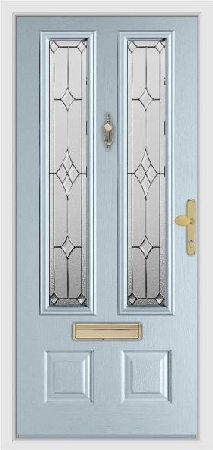 While this example might have a traditional look, it also benefits from modern technology. Our composite doors are more secure and thermally efficient than their forebears. The Scafell might look like it belongs in the townhouse of a wealthy London merchant in the 1870s, but it'll perform just as well as a modern door.
Victorian doors are very attractive and a welcome addition to any home, but they look especially good in traditional or heritage buildings. They leave a lasting impression on any visitors and have a touch of sophisticated class about them. 
And if you'd like to get started on creating your new Victorian style composite door, Endurance are here to help. You can email sales@endurancedoors.co.uk or call 01652 340 340 to get started. Alternatively, give our online door designer a spin. Let's see what we can come up with together.