Who says that nobody likes a show-off? At Endurance Doors, we love them! (At least when it comes to our doors.)
We manufacture composite doors to be proud of. With an eye-catching front door, you're sure to be the talk of the town as you boost your home's kerb appeal and stand out among the neighbours on your street.
Once you've designed your bespoke door with us and it's been expertly installed, you'll surely want to shine a spotlight on it in front of as many people as possible. Thanks to social media, your friends, family and even a few strangers can like, share and comment on your composite door from around the world.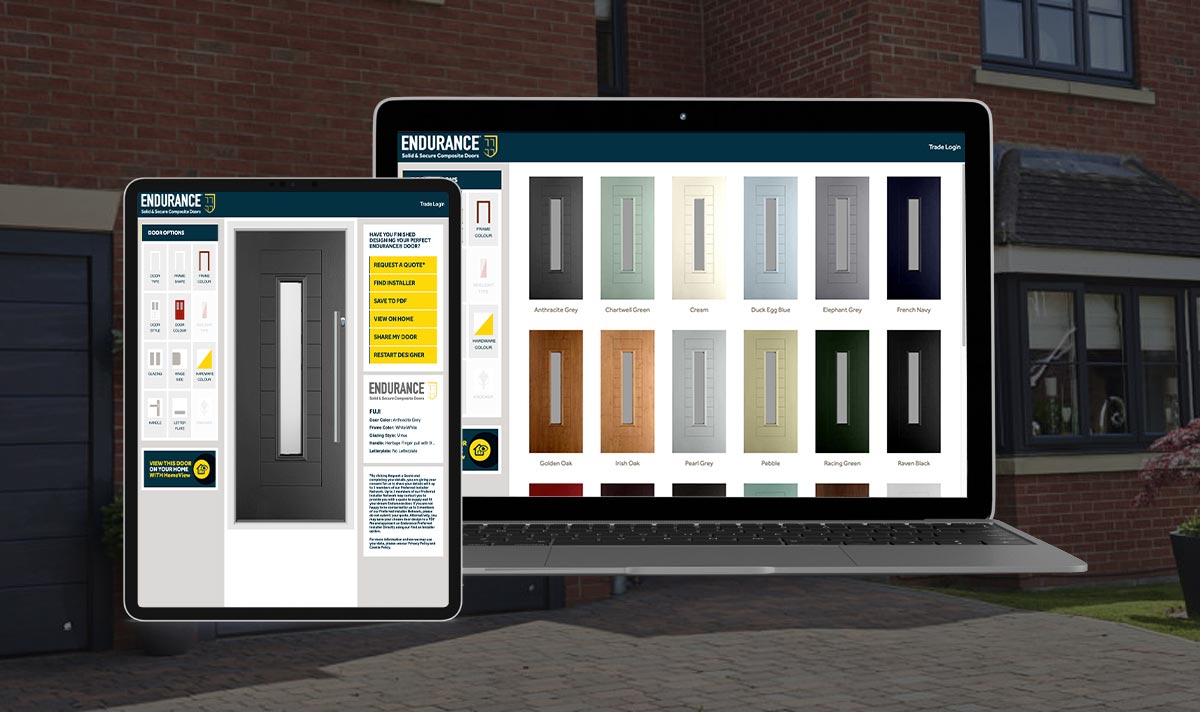 We're giving you permission to show off and shout about your new door from the rooftops. Or at least, from your digital platform of choice. Why limit your front door's appreciation to friends and family, neighbours and passers-by? Share your style with the world and enjoy the compliments and praise – and, if you're lucky, maybe some extra spending money!
Not only are we encouraging showing off – we're rewarding it too! We've got £200 worth of John Lewis vouchers up for grabs. Anyone who sends us a picture of their composite door or tags us in a photo on social media could be in with a chance of winning this fantastic prize to improve your home further – or simply treat yourself.
If you're particularly proud of your composite door design, let us know! We love to hear about how our doors have truly transformed the look and feel of any home – and we love it see it even more! Send us an email with a picture of your door or tag us on social media for a chance to win £200 in John Lewis vouchers.
Once your dream door has become a reality, share it with the world. See how your composite door compares to others – you might discover some decor and get more ideas for how your home can look and feel, and you could inspire others too!
Don't just settle for telling us your composite door is the best around – show us! They say a picture is worth a thousand words, but it could also be worth £200 as well. Be in with a chance to win some vouchers when you tag us in your door installation on social media or email us a photo directly. We can't wait to see what you've got!