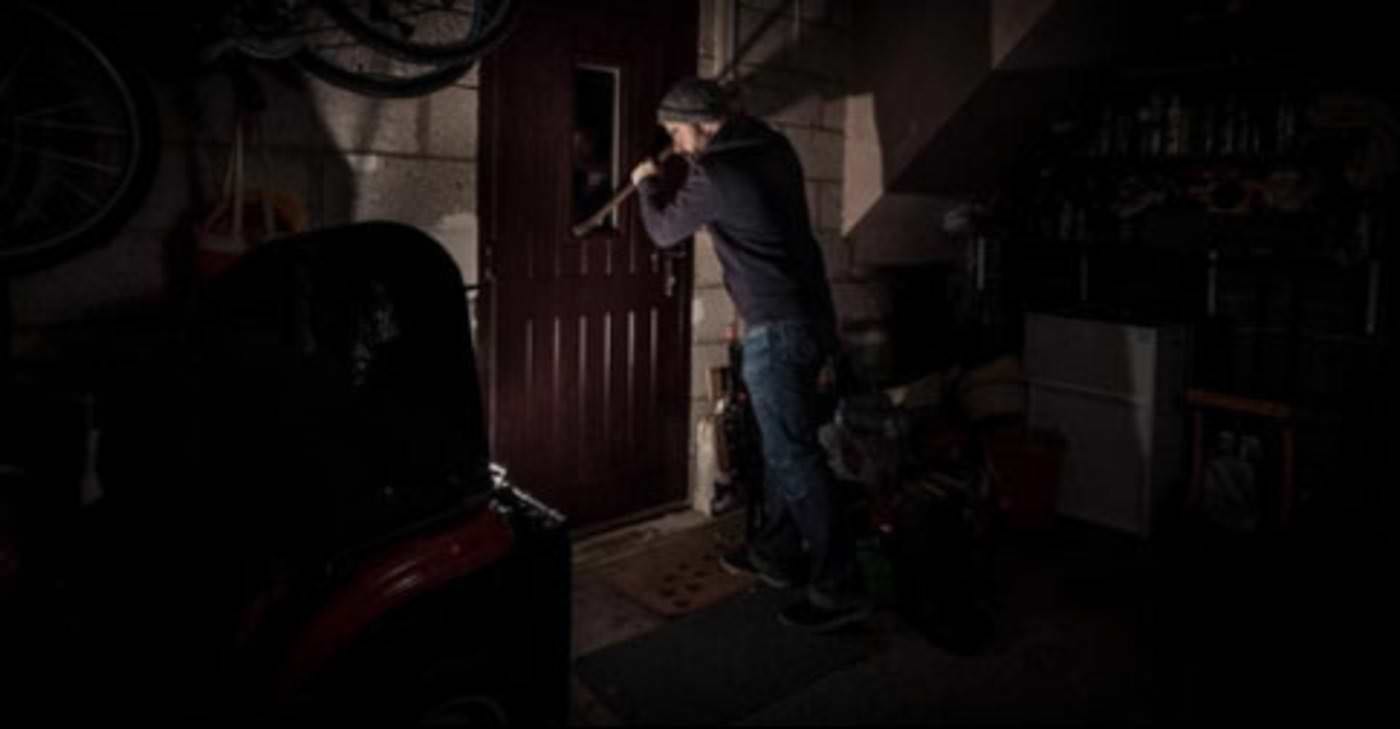 There's an increasing trend in burglaries through the garage door, as one famous chef has already found out. Stephen Nadin, managing director of Endurance Doors, suggests we should be looking at the additional sales opportunities for internal garage doors.
Security is the number one key driver followed by product design in the composite door market and the trade media is awash with the latest 3-Star cylinders and PAS 24 certified doors that satisfy the 'cut test'. Yes we can and do meet these standards, yet one of the biggest trends is the increase in burglaries through the garage door and as yet the sector hasn't woken up to the opportunities that present themselves for sales of internal garage doors.
There are over 32,000 burglaries in the UK each month and around 73% occurs via a door. Common sense which is backed up by statistics show that burglars will spend not much more than a minute trying to get in through their preferred means and so with ever more secure front doors, the opportunities for break-ins through garage doors will no doubt increase as thieves look for the best means of entry.
A quick search on YouTube shows how easy it is to open up a garage door with a wire hanger and for the accomplished burglar they can be inside your garage door in as little as 6 seconds, a frightening statistic. There have also been an increase in stolen fobs for electronic garage doors and the Police have also found evidence of thieves using their own-engineered electronic devices, so not only are they now converse in lock bumping, but in using the quickest means possible to enter your home.
Indeed TV celebrity chef, Jamie Oliver has been a high profile victim of such an attack when his £7 million home was raided on 2nd October, 2015, with thieves stealing thousands of pounds worth of jewellery and electrical goods, having entered through the garage door.
So in just 6 seconds someone could be inside your garage and with the door closed no obvious evidence of a break-in. All they need to do to get into the main part of the house is get through the internal door, which in most instances isn't locked and may well have no means of locking it. The perpetrators then have time to find car and front door keys, jewellery, money, mobile phone, electrical goods etc, without having to force any external doors or windows. I would suggest that this is a perfect opportunity for our industry to offer high security solutions for internal garage doors.
Given Building Regulations this would require an FS30S fire door as a minimum specification and from a security perspective it would seem an obvious choice to make an upgrade to one that carries Secured by Design and I see this becoming a more standard product offering in the near future for the composite door sector. But how many composite door manufacturers can offer a solid and secure FD30S rated door with Secured by Design? We believe that when our certification comes through in the coming weeks we'll be one of the first and the fact that we can also offer side and top lights will be a further incentive to become an Endurance solid and secure composite door customer.
The home improvement sector has had the age of the conservatory and we're now in the era of the composite door and the opportunities for internal garage doors could extend the market life cycle considerably. The sales potential is considerable making the composite door sale a double whammy, which could be great news for all of us involved in the supply chain.
So while we have all been focussing on the latest 3-Star cylinders to increase margins or close a sale, perhaps our efforts could also be directed to the internal garage door market. The home insurance companies haven't really caught on yet, but as the statistics for this type of burglary rise, inevitably the small print and the premiums will be adjusted dependant on the type of internal garage door installed.
Burglary through garage doors is an increasing trend as Jamie Oliver knows only too well. This is a perfect opportunity to double the sale and to also look for additional sales opportunities for those homeowners satisfied with relatively new front doors. Our advice is simple, specify a solid and secure front door, upsell to a Secured by Design specification and look to double your sale.
For further information on the Endurance® Solid and Secure composite door range please visit www.endurancedoors.co.uk, e-mail sales@endurancedoors.co.uk or call our sales office on 01652 659259.
Previous Article
Next Article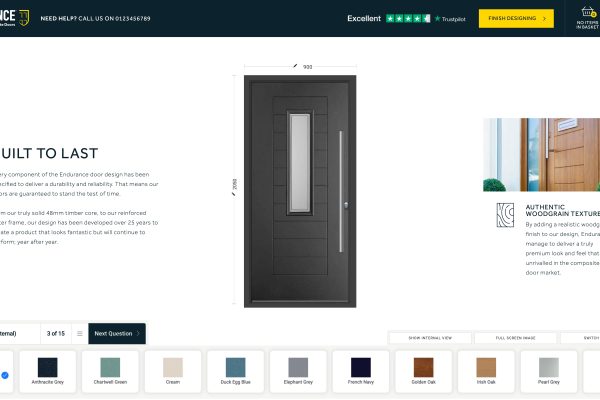 Endurance Doors have just unveiled their next gen Touch Portal and Door Designer that's been developed with software partner Business Micros, ...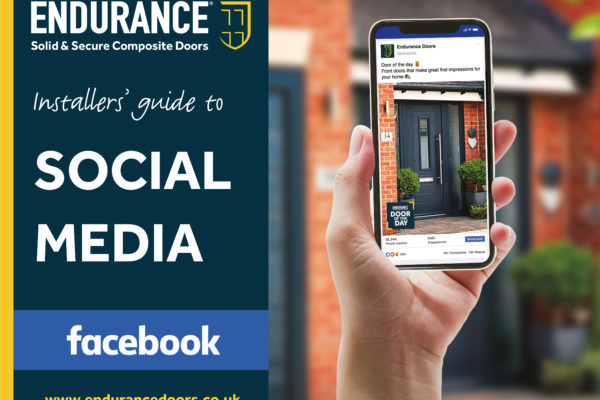 Endurance have produced a Social Media Guide for Facebook for our Installer Network, serving as the ideal guide for Installers to promote ...