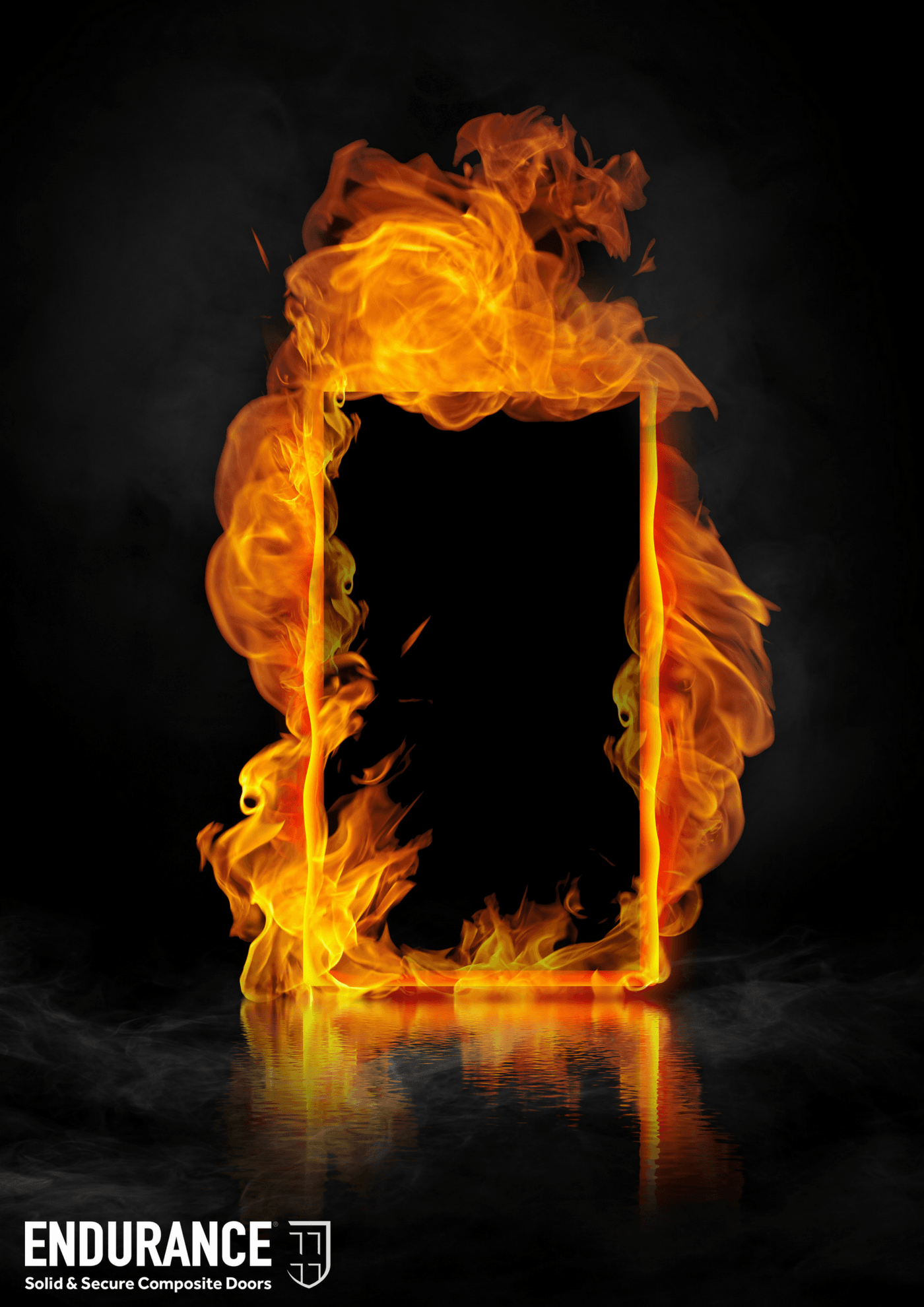 Endurance Doors are pledging our support to Fire Door Safety week, that is held 25th September to 1st October 2017. Fire Door Safety Week is promoted by the British Woodworking Federation and we are eager to play our part to raise awareness of the critical role that fire doors play and how an Endurance FD30S Fire Door can help to further secure your household.
WHAT EXACTLY DOES FD30S MEAN?
FD30S means that our solid and secure composite doors have been physically tested against a temperature controlled furnace to achieve this rating. The FD stands for Fire Door, the 30 denotes that the door withstood the blaze for a minimum of 30 minutes whilst the S means that all of our doors have been fitted with a smoke seal. With the FD30S performance standard, it also offers an impressive sound reduction to 34db.
THERE ARE A MYRIAD OF USES FOR ENDURANCE FIRE DOORS
Domestically they are perfect for interior garage doors which are legally required to be fire tested and as they are a weak spot in many homes, the added security can deny burglars the luxury of making a relatively peaceful and quiet break in.
Building regulations also require that multi-tenant dwellings such as flats must have fire doors installed for the safety of their occupants. Fitting an Endurance composite door not only exceeds this requirement but it also adds layers of security to ensure that the residents feel safe and secure in their own homes.
NEW AND IMPROVED SPECIFICATIONS
Each of our fire doors comes as standard with a fully reinforced Rehau S706 72mm outer frame, Winkhaus AV2 multipoint high security locking mechanism, door closer, 3 butt hinges, lever handles, rain deflector and white bevelled frame
Our new and improved specifications means that we are now able to apply the FD30S upgrade to the majority of door styles within the Endurance range, along with top and sidelight options.
Other features of the FD30S upgrade includes;
Adding an intumescent seal around the door which expands under heat
Manufacturing the outer frame from Rehau S706, 70mm profile which utilises the Rauferno fire proof door frame construction methods
Adding another intumescent seal around the frame that helps to seal between the additional steel reinforcing and the wall
Applying itumescent paint to the mouldings in the slab before the skins are fitted
Fitting fire rated glass to the doors that require glazing units
Combine this with our Solid and Secure reputation and you have the ultimate door: stylish good looks with a wide range of colours, designs, security features and potentially lifesaving fire resistance. Meaning that you do not have to compromise on style to feel secure.
So if you're specifying an FD30S fire door on a project or are giving some thought to having one installed for the household then why not find an Endurance Installer Partner local to your area to discuss your options to give your property a much greater sense of security and style.
Previous Article
Next Article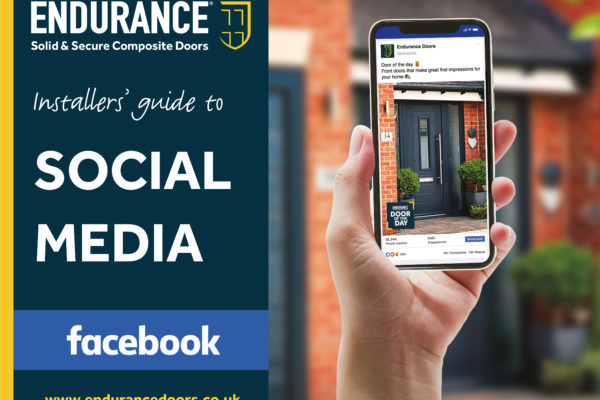 Endurance have produced a Social Media Guide for Facebook for our Installer Network, serving as the ideal guide for Installers to promote ...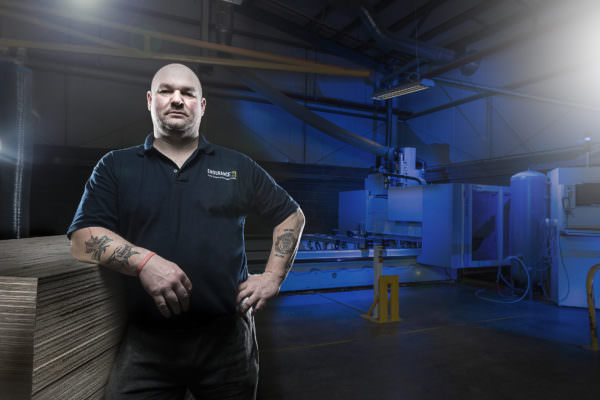 To offer a better service to our Installer Partners, Endurance are now operating with three professional service engineers to cover customers ...