Endurance Doors continue to invest in information technology and systems to help improve and support ever-growing sales. Over the past 12 months, we have introduced an innovative WIP tracking system throughout the production process. This allows for increased transparency across the individual production stages; with each door tracked, activities recorded and the location of the door slab and frame traceable prior to their combination at the hanging station.
With efficiency in mind, the doors are scanned into a specific slot in a despatch rack to ensure they can be picked up easily by a loading team. This step follows the inspection and wrapping stages, maintaining quality across the board. The new WIP tracking system couples effectively with Endurance's new investment into 3 Iveco Eurocargo lorries, ensuring that there is a harmony between our increase in delivery capacity and ability to track and process orders.
This is fantastic news for Endurance installers, allowing them to enjoy a range of new benefits that this tracking system brings. Firstly, this new addition works to reduce lost orders and delays and offers the peace of mind that comes with traceability. Endurance knows what stage every item is at in the production facility, made possible by real-time information.
Secondly, the updates are automatically included in the reports that are available for Endurance production and sales teams. The WIP tracking system offers a live feed to help these teams make strategic decisions based on the status of each phase of the production process. This means that the whole process can become more flexible, based on tangible data.
Thirdly, this tracking tool also offers data capture technology which helps to streamline operations, identify training opportunities, improve productivity, efficiency and quality control. Standing as a comprehensive monitoring and tracking tool, the WIP system has proven itself to be an effective resource for improving efficiency and service across the board.
This tracking system is one of the recent results of our investment into innovation, shortly following our impressive HomeView Door Designer. With this in mind, it is clear that they are always looking for ways to enhance the experience of installers and homeowners alike. As we celebrate our 25th anniversary this year, this is a fantastic testimony to our commitment to quality.
Interested in reducing ordering hassle and increasing product quality? Get in touch by calling 01652 659259 or by visiting our online contact form for more information. A member of our friendly team will be on hand to talk you through the rest of the process.
Previous Article
Next Article
Spring is almost upon us, and it's one of the most joyful and positive times of the year. The warmer weather makes us all feel a lot better as we ...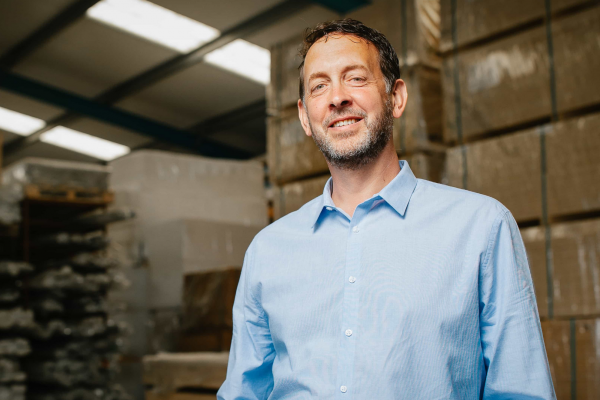 After a period of implementing process change throughout the business, we at Endurance Doors have now achieved an audited zero landfill mark, ...