Here at Endurance Doors, we've helped homeowners from all walks of life. We've previously discussed our Urban Style doors and highlighted a few happy customers, but today we wanted to do the same for more rural homes. Our Country Collection has proven very popular, and we hope this will inspire you to design your own composite door.
Countryside homes tend to have a more traditional aesthetic than urban ones. When you're surrounded by greenery, it makes sense for your house to have more natural colours and design styles. The stereotype of the rural house is one that almost feels like an extension of nature itself.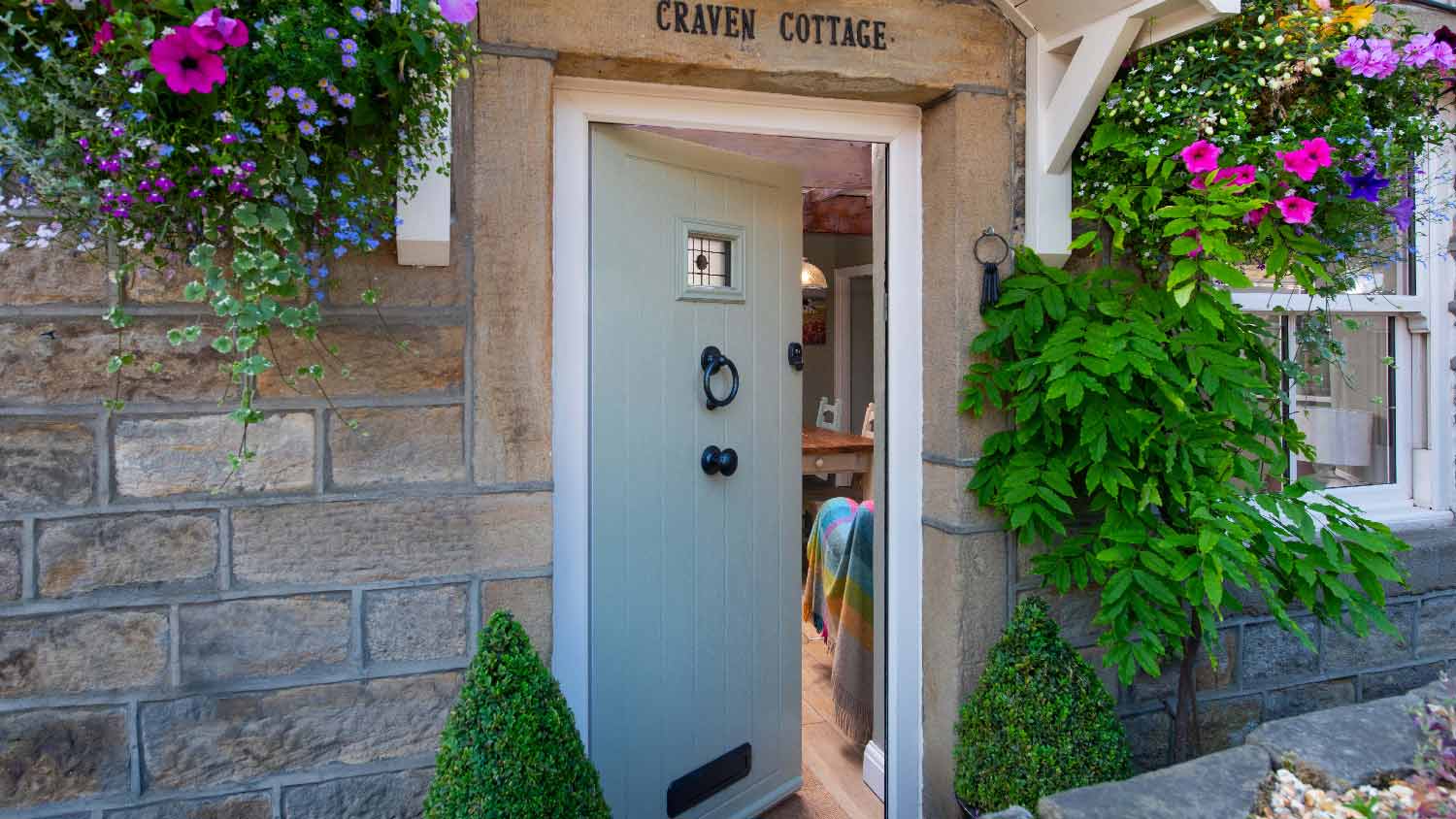 Consequently, the doors tend to have rustic, earthy tones. For example, check out Helen and Matt's project, a simple yet eye-catching door that perfectly matches their house. They went for the Tyree door in Chartwell Green for a delightfully charming look that complements the plants in their front garden. Their chosen hardware adds to the character. That bullring knocker has a weight and strength, which suggests it could have been in place for decades, even though it was brand new.
Helen and Matt didn't stop there. They also opted for a Rushmore Georgian Stable door in Anthracite Grey for the back of the house, which lets in plenty of fresh air and gives ample views of the fields outside.
Steve and Kay also liked the Tyree door style and chose one for their beautiful Georgian cottage. They opted for it in Pearl Grey, a subtle shade that gives a low-key and welcoming vibe. It also blends nicely with the vibrant colours of their front garden; the pinks and yellows give it a real sense of springtime optimism. The Harmony glass adds to the traditional look while ensuring their privacy remains intact. They finished it off with carefully chosen graphite hardware that gave their door a hint of modernity.
Our Country Collection is a great way to add a heritage look to your rural home. These doors are best in earthy tones, such as Golden Oak, but we also have more dramatic colours like Duck Egg Blue, which are equally attractive. Don't be fooled though; these doors may appear quaint, but they are built to a distinctly modern quality. 
Our Country Collection comes with all the high standards you can expect from Endurance. The thermal efficiency, security, functionality and noise reduction levels are all cutting-edge. They are ideal for rural homes, but they'll perform just as well as their more urban counterparts. Your home will be warmer, safer, and quieter all year. 
You can start creating your dream door today with our online door builder. With its user-friendly interface, you can design that's as unique as your personality and that truly enhances your rural home. Create a strong, secure, stylish focal point for your property that blends seamlessly with the natural world. 
You're also welcome to contact us. You can email us at marketing@endurancedoors.co.uk or call 01652 340340. We're more than happy to answer any questions you might have.