Become an urban legend with Endurance Doors! Alongside our Classic and Country collections, we manufacture composite doors in the Urban style, maximising modernity and keeping up with the latest trends to give you the home improvement you want to really stand out on your street. 
With countless homeowners across the country choosing our Urban Collection, we wanted to highlight some of our favourite recent case studies that shine a light on this range's gorgeous style, vast customisation options, and impressive strength and security. 
Once you've seen how others have done it, no doubt you'll want to improve your home yourself. When you're ready, you can start designing your dream door right here on our website. Whether you're taking inspiration from others or doing something completely unique, our online designer and Installer Partners near you can make your dream door a reality.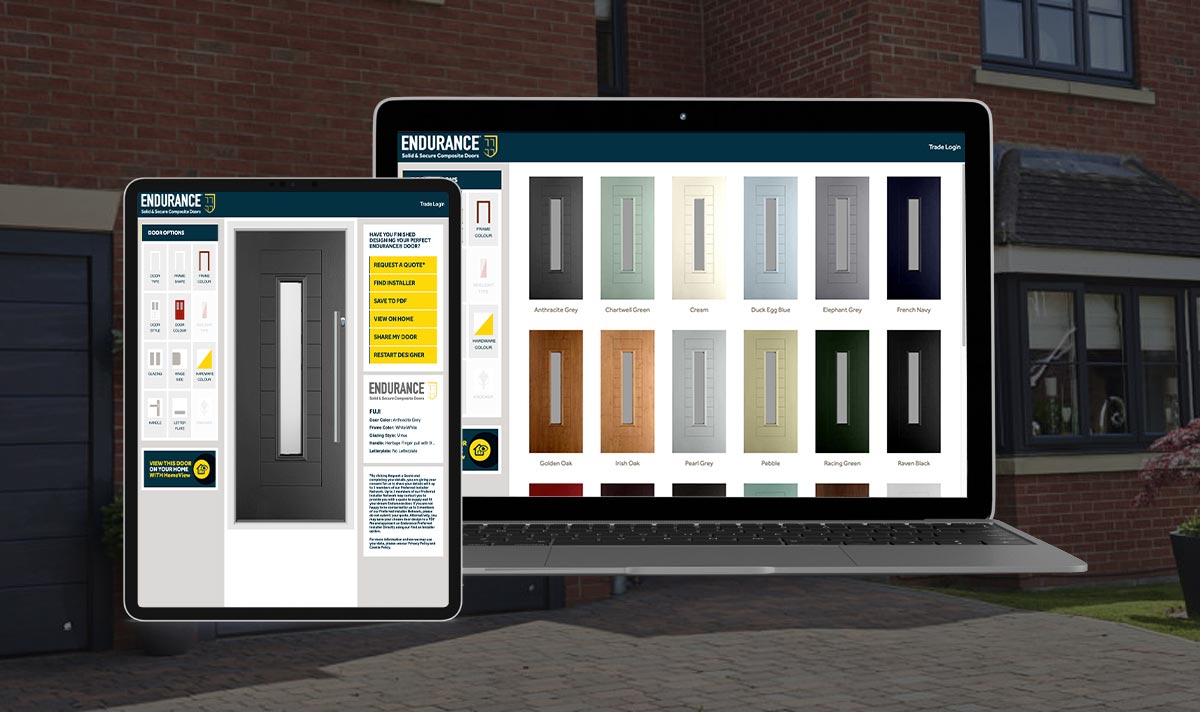 Vicky's Project is a shining example of our stunning doors. This happy homeowner opted for the Fuji style from our Urban Collection, enhancing its already impressively chic style by choosing it in Anthracite Grey – one of the most popular and on-trend colours available. She's enhanced the look with gorgeous complementary accessories, including Clear glazing to maximise an influx of natural light and striking Graphite hardware to catch the attention of visitors and passersby and make her house a home.
Another excellent case study that demonstrates the beauty and performance of our Urban style doors is Lisa's Project. While the composite door itself is actually from the Country Collection, its style is wholeheartedly Urban. The shade of Elephant Grey is the perfect splash to emulate this aesthetic, whether you're physically in the city or based somewhere more remote but you're always Urban at heart. Take a look at the case study in full to see how Vicky has completed the look with her choice of accessories.
For modernity in abundance and minimalistic stylings, look no further than the Urban Collection from us, right here at Endurance Doors. With clean lines and sleek aesthetics that can be enhanced with a wide range of customisation options, these doors are the perfect fit for all kinds of homes whether modern or traditional – or somewhere in between that's completely unique to you. 
These Urban style doors most often look their best in Grey or Black tones, but you can certainly add a splash of colour with your favourite shades to really stand out. Simplistic glazing and eye-catching chrome hardware tends to complete the look, so you can create an entranceway that welcomes you home in style, every time. 
Start designing your dream door today and take advantage of the gorgeous Urban style that our composite door collections offer. With our online door builder, you can create a design that's as unique as your personality and that truly enhances your home. Create a strong, secure and stylish focal point for your property and show your style in abundance.