Now that the days are getting shorter and the temperature is gradually dropping, it's time to start thinking about the upcoming winter. Here at Endurance Doors, that means a variety of things. We've noticed that we eat more hot porridge for breakfast and devote more time to defrosting our cars each morning, and there's a higher chance of a certain team member grumbling about how "it's too early to put the Christmas lights up."
We've also noticed that we get more maintenance enquiries at this time of year and most of them are pre-emptive. Our customers aren't necessarily experiencing problems with their doors, but they're worried that they might have to as the weather deteriorates. So, we thought we'd try and put a few minds to rest. Here's what you need to know about preparing a composite door for winter and no, it doesn't involve putting a festive wreath up.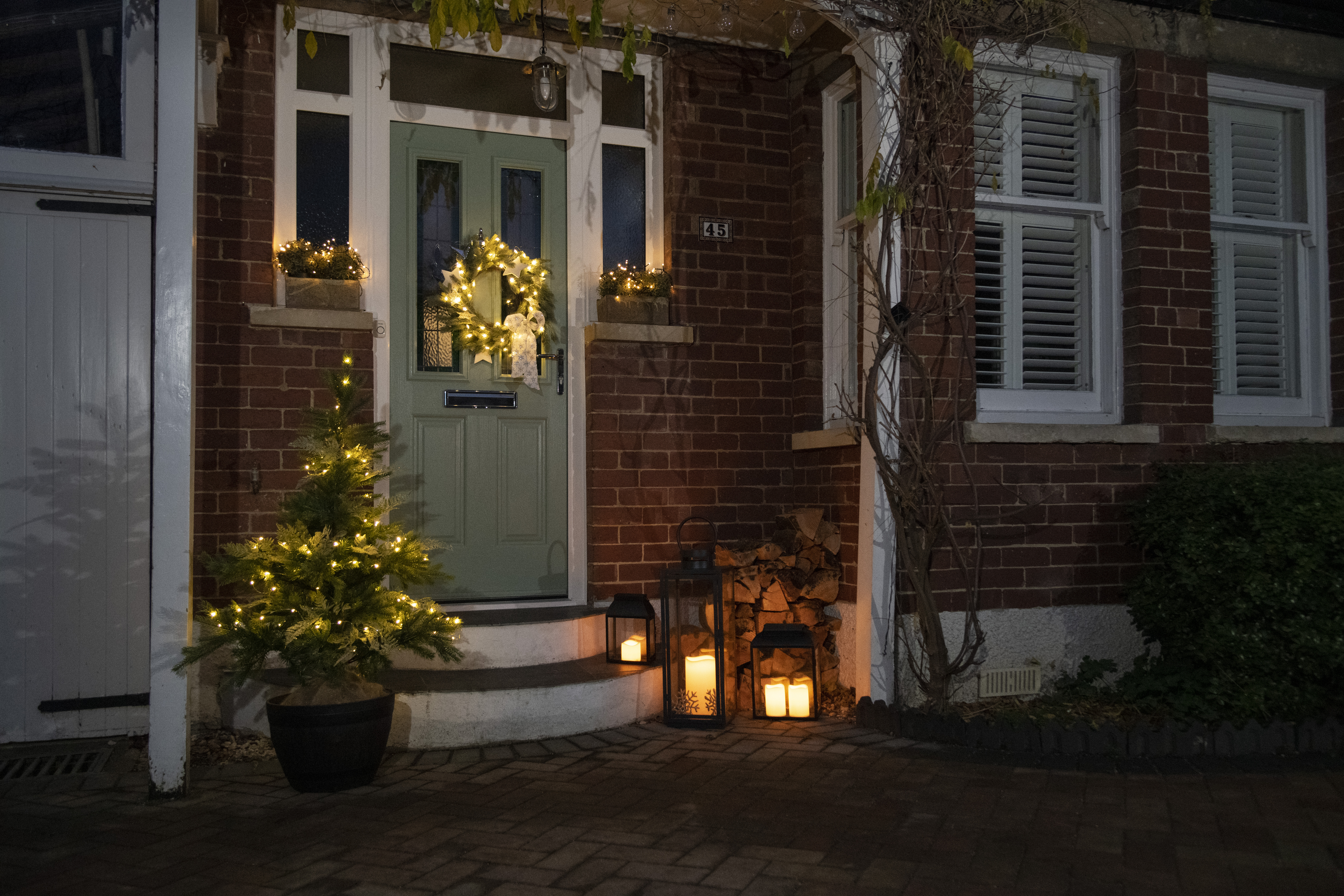 We'll start with the good news; to keep your composite door working through winter, you don't need any specialist skills or equipment. In fact, all of the advice we'll give in this article is applicable throughout the year, the only difference is that it's worth doing more often once the clocks go back.
Let's start with the locks and mechanisms. To keep the locking cylinder working all year round, get hold of some graphite powder from your local hardware shop and dust the key with it. Insert it into the lock then move it back and forth about ten times and it'll get the job done nicely.
As for the rest of the moving parts, the best approach is to fully open the door and place a sheet beneath it to stop the floor from getting dirty. Use an over-the-counter silicone spray to lubricate all the mechanisms and it'll ensure the door is fully compressing, preventing it from bowing during any severe weather. Just don't use WD40, regardless of what your well-meaning relative might think, it doesn't fix everything and will dry the door out instead of lubricating it.
We'd also recommend examining the thresholds, especially if you notice any resistance when attempting to close it. You're more likely to get debris in the door at this time of year, not to mention dirt and cobwebs. Get a bucket of warm soapy water and a lint-free cloth, then give it a good wipe down. Pay close attention to the gasket and any awkward corners where dirt is likely to collect; cleaning them will make the door look nicer and has the added bonus of prolonging its lifespan. 
Lastly, use clean warm water to flush out any drainage holes and the job will be finished. The only thing we must mention is that this is best done on a milder day. If it's close to freezing outside, it risks ice forming around the door. 
Follow these tips and you should keep your door in top condition until spring arrives. You can find a detailed guide on our aftercare page if you need any more advice. If you forget to do it though, don't panic too much. Our doors are built to last and will withstand the higher rainfall and colder temperatures that winter brings. 
If you've got any further questions or require a more detailed answer to a specific maintenance issue, you are welcome to contact us. Our expert staff are on hand and more than happy to assist.