There are so many different ways to make your front door unique that part of the fun (and the challenge, perhaps) is deciding which aspect you're going to customise before you even start to consider the ways in which you can do it. One of the most popular ways to enhance the look of your new door is by choosing a striking and bespoke design for your glazing.
At Endurance, we're passionate about helping homeowners to create a truly unique composite door for everyone. That's why we offer a wide range of glazing options that are decorative, eye-catching and will help your home to stand out on your street and express your personality.
When you're designing your dream door with us, there is already a lot to consider. Which colour and finish is right for your home, and which collection should you look to for your door – Classic, Urban or Country? You'll want to choose a glazing style that complements this aesthetic as well as your hardware accessories, and we're on hand to help you make the right choice!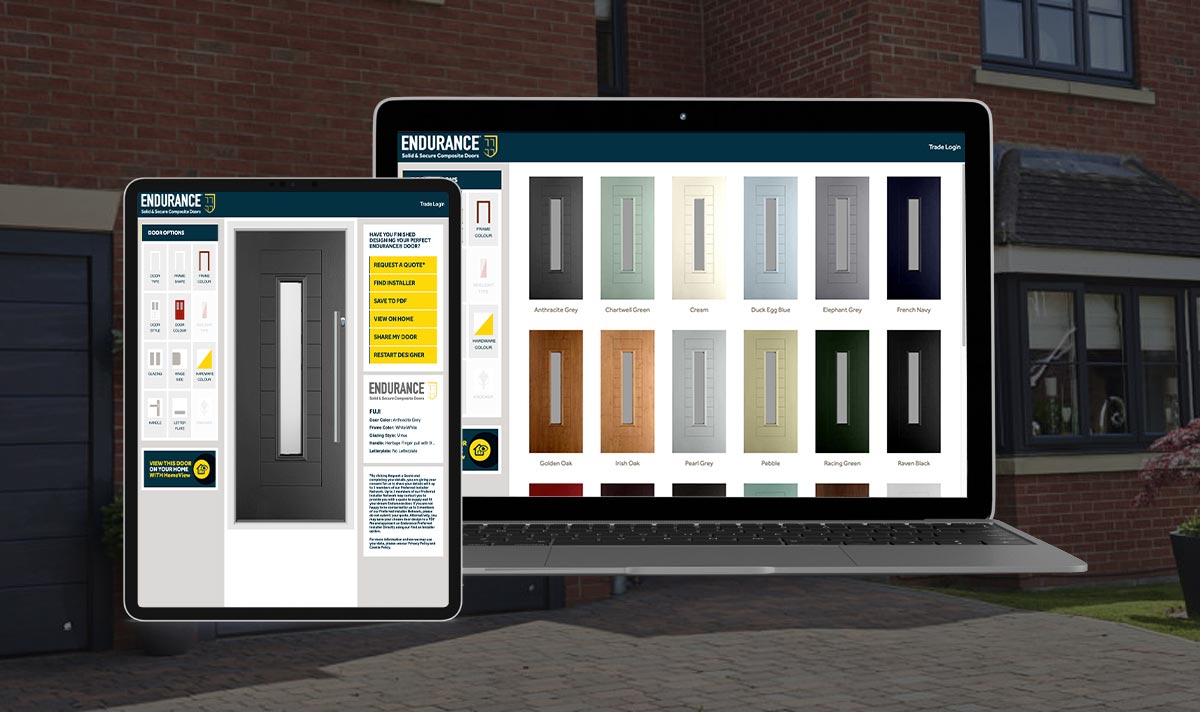 Endurance's decorative glass allows you to create a cohesive look and feel across your whole property, as you match your new composite door to the aesthetic of your home. Our glazing options will cater to all tastes, including designs that are colourful, subtle, modern, traditional and everything in between. We're sure to have the style that's right for your tastes. Choose glazing that complements your hardware accessories and door furniture for a composite door that is sure to impress.
The perfect glazing options bring more than just stunning aesthetics to your home too. You can open up the entrance to its full potential with an influx of natural light thanks to the addition of a toplight or sidelight(s). These will make your space feel bigger and brighter than ever, while you and your loved ones are still completely safe behind your composite door. You may also want to opt for obscure glass to maintain your privacy while enhancing your home's appearance and its abundance of light.
No matter which style of composite door you choose, we have a wide range of glazing options available to complete your desired look and create the feel that's right for you. It's not only our front doors that can be enhanced with our glazing styles; our composite French doors are available with beautiful, bespoke and secure glass that will allow you to truly bring the outside in.
Start designing your dream composite door today and enhance it with our stunning glazing options. We have a wide range of styles to choose from, any of which will make a fine addition to your door. Whether you're prioritising privacy, unique style or an influx of natural light – or all of these at once – we have the choices available to meet your needs and exceed your expectations. Use our online door designer today and craft your bespoke glazing design today.