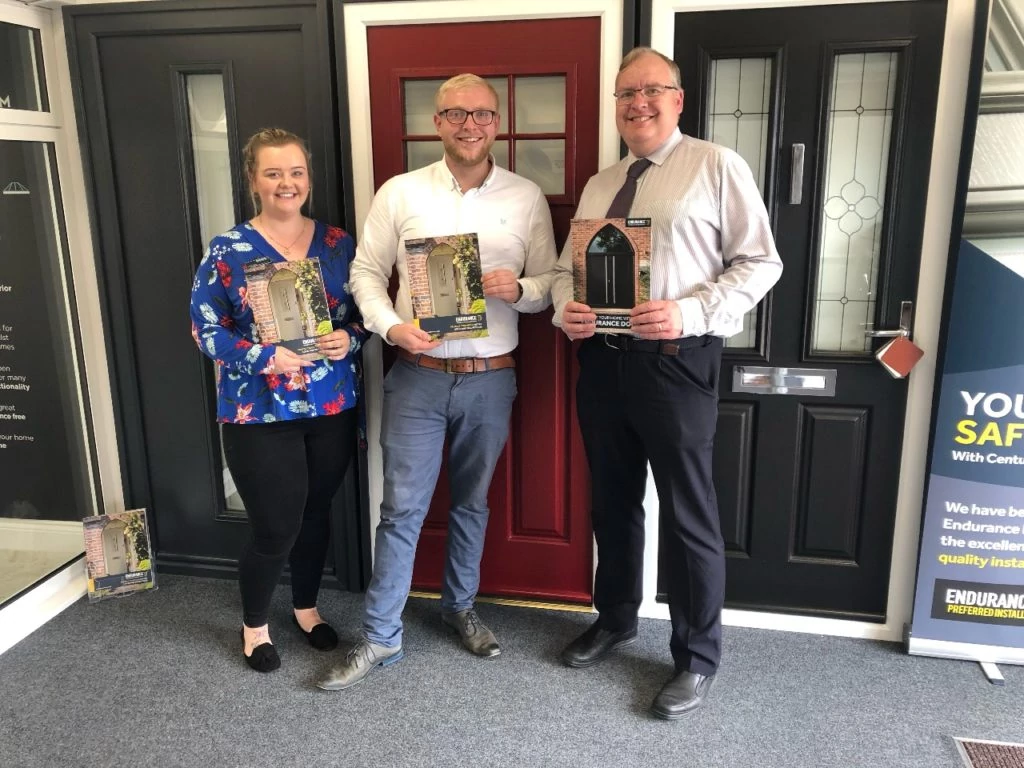 Centurion Home Improvements are a family-run business that have been trading for over 25 years. Over this time, they have built up a fantastic reputation for satisfying their customers with high-quality products and first-rate service. Endurance have named them the Showroom of the Month for August.
Proudly displayed in Centurion's brand-new showroom are three Endurance doors. Alongside these are an array of marketing materials, including an Endurance pull-up banner, posters and sample boxes. Their use of the materials to show off the best that Endurance has to offer makes them a worthy winner.
We took some time to speak to Katie at Centurion's showroom, to find out how their wealth of Endurance marketing materials has impacted business.
How have you found the Endurance marketing materials in your showroom?
"We've got loads of brochures and you send us all the posters and extra materials, so we have a lot at our disposal. We've definitely found them useful. The wallchart showing all 75 of Endurance's designs & their entire colour range is a really useful sales tool."
What materials do you find works best with your customers, or grabs the most attention?
"Well we've actually got Endurance doors on display at our new showroom, so I think those are what probably catches their eyes first. As well as the doors themselves, we've also got a pop-up banner with with our logo on and a catchy tag line on and we really like that one. That tends to grab our customers' attention."
How happy are you with the service from Marketing at Endurance?
"Great, helpful and easy to get on with. I really think highly of Scott, the Marketing Manager, he's really good."
What you would say to anybody thinking about becoming an Endurance Installer?
"The doors are great, why wouldn't you want to be an Endurance Installer? We have minimal problems with Endurance and our point of contact with the company is great. If there ever is a problem, I can get straight on the phone to him and he sorts it out so quickly. From my perspective, I can't fault Endurance!"
A quote from Hollie Cope, Marketing Assistant:
"It's amazing to see a product that we're so proud of being displayed in a fantastic showroom like Centurion's. As I'm used to seeing our Marketing materials in my office waiting to be despatched, it's great to see them being used so effectively in a showroom setting. A well-deserved Showroom of the Month for August."
To order marketing materials for your showroom or to become an Endurance Installer please call 01652 659259 or email marketing@endurancedoors.co.uk.
Previous Article
Next Article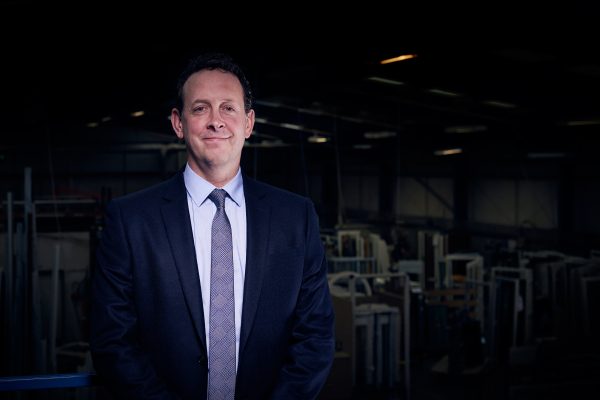 Endurance Doors have declared that there will be no price rises for the remainder of 2020, so that Installer Partners can effectively cost their ...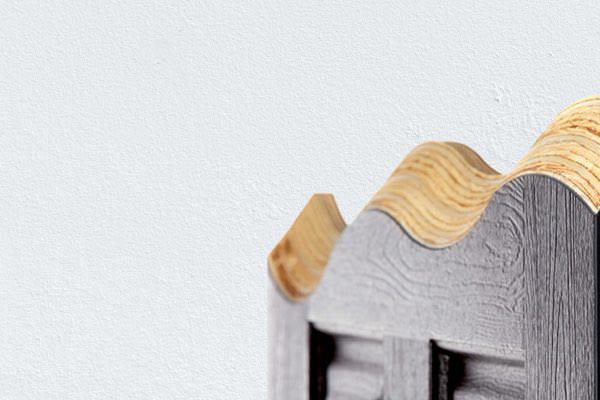 There are many reasons why Endurance composite doors are superior in both style and performance compared to other doors and their manufacturers ...