Composite doors continue to soar in popularity as the front door of choice, as homeowners fall in love with their strength and security, colours and finishes, and wide range of hardware and furniture options. But we understand that it isn't always apparent exactly what a composite door is and what makes it so good at what it does.
Composite doors are a type of front door which feature, as their name suggests, multiple materials to form a composite structure, rather than using only a singular material like timber or uPVC. Additional materials mean additional benefits, so if you choose a composite door you can enjoy a wide range of advantages for you and your home.
The term 'composite door' itself can even be quite broad, and there are lots of different options available within this sub-category of front doors. At Endurance Doors, we know what it takes to make a composite door – and to make them better than others on the market.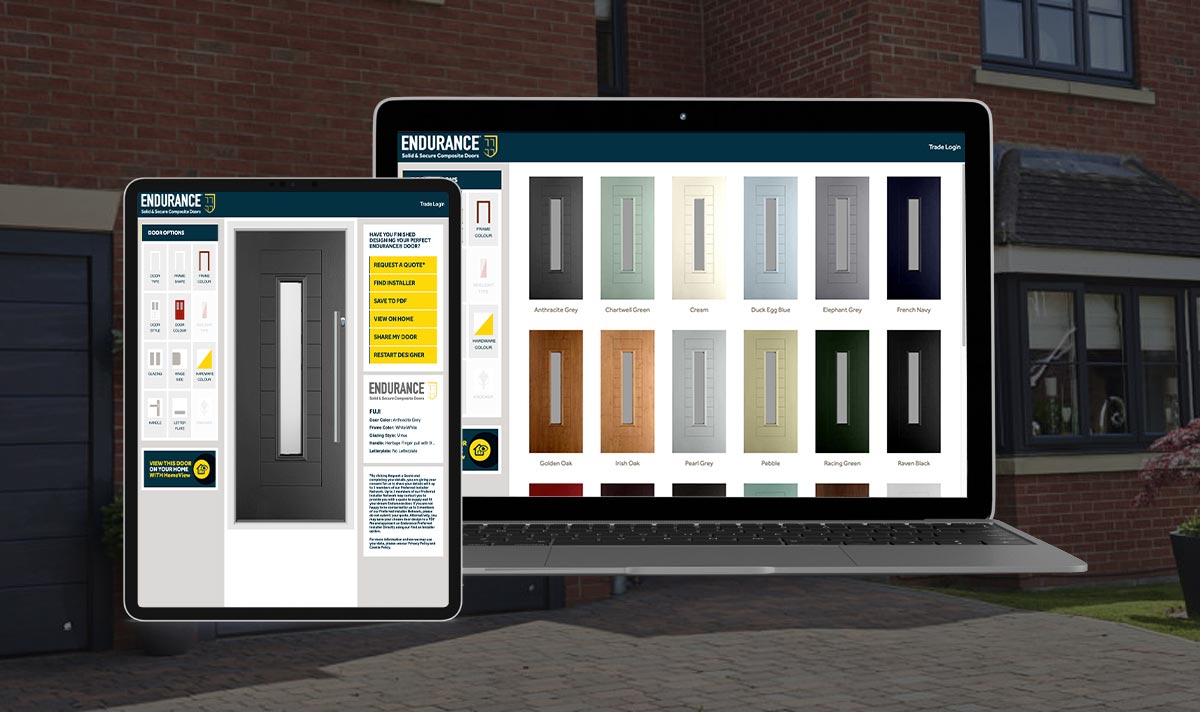 Endurance composite doors feature a solid timber core that is 48mm thicker. That's 10% thicker than most others on the market, which gives you that much more protection and resilience against the rain and the cold, as well as any potential intruders. Durable uPVC and laminated door skin, plus 17 layers of laminated timber, are fused together to create one of the toughest profiles around.
At Endurance, our experience in the industry made us aware of many of the problems faced by single material doors. As a result, we looked for ways to counteract them. The solution was to create a combination, or composite, of these. Formed under high pressure, our composite doors are impressively robust without compromising on style, with a wide range of hardware options available too.
Many other composite doors are made with GRP, or Glass Reinforced Plastic. This is a fibre-reinforced plastic that can be lightweight but is not the most durable option. Endurance composite doors don't feature any GRP in their design, meaning they are stronger and more durable, providing higher levels of thermal efficiency and protection. Take a look at the Endurance sledgehammer challenge to see us put this to the test!
A popular reason that homeowners seek out composite doors is because of their aesthetic appeal. You can get the appearance of timber alongside cutting-edge performance benefits, combining traditional appeal with modern performance. With Endurance Doors, you can truly get the best of both worlds.
Now you know what goes into a composite door, why not get started on your own bespoke design today? Our online door designer lets you create an aesthetic that's unique to you and your home. You can rest assured that no matter which you choose, you can enjoy strength, security and energy efficiency that's sure to impress and last for many years to come.