Here at Endurance Doors, we are now taking orders for our revolutionary and ultra-premium Avantal composite door, with a number of Installer Partners now gearing up their respective showrooms with a flagship display of perfect product innovation and intuitive design.
Avantal is a game changer for the composite door market and is based on the proven and next generation solid timber core chassis we offer, yet featuring ultra-matt Black, Anthracite Grey and Signal Grey smooth finishes, along with the woodgrain inspirations of Anteak and Rustic Cherry. The edgebanding has also been upgraded to a textured premium white finish, while the internal face features an ultra-matt, premium smooth white internal face.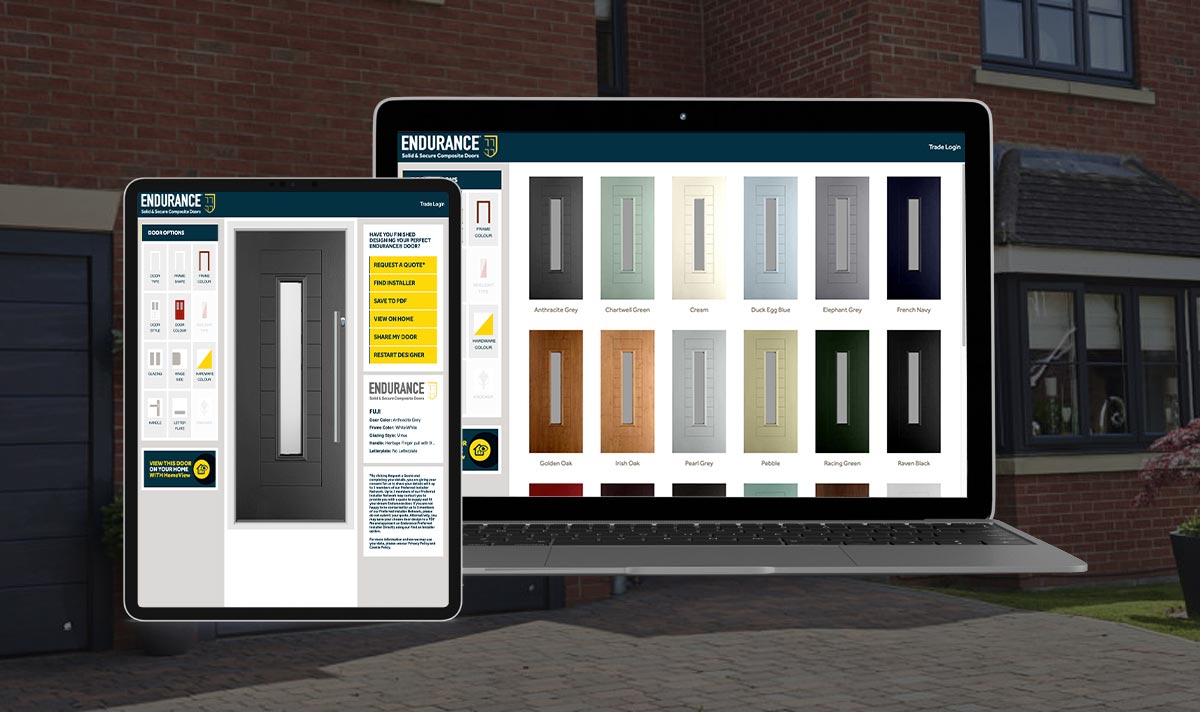 It's a product design and specification that's been 18 months in the development and Avantal will also incorporate a new flush mounted and matching glazing cassette system. The look and feel are distinctively aluminium, yet at a better price point with dedicated ultra-premium hardware that comes with a lifetime warranty and a 3 Star Sold Secure Diamond cylinder as standard.
There are five initial urban inspired door designs with the Avantal range with more to come, as the product is developed further to include aluminium inlays among other features. Like their standard offering, there's also the benefit of a unique Moisture Barrier System (MBS) and a well thought-out 3-step wet glazing process to the glazing apertures for long-term product performance, as is part of the Endurance DNA.
Stephen Nadin, Managing Director of Endurance Doors explained the product rationale and said: 'Avantal is unquestionably the next stage in the evolution of the composite door market, thanks to it's ultra-premium proposition. Our Installer Partners are literally queuing up to add it into their respective showrooms and the sales potential for the remainder of 2022 and beyond already looks significant.
He added: 'Avantal is part of a wider development programme to make Endurance and our respective brands the number one name for trusted product quality, true innovation and marketing excellence.'
For further information on the Endurance Solid and Secure composite door range, including the latest colours and finishes, please call the sales office on 01652 659259 or e-mail marketing@endurancedoors.co.uk. You can also add to the Twitter following @EnduranceDoors.