At Endurance, we're with you every step of the way – right through to the moment you step through your brand new composite door for the first time. It's an exciting process, but we understand that any home improvement project brings with it a lot of questions – including how to find the right installer.
Don't worry, we're here to help with that. Our Installer Partners are located across the UK and have the knowledge and expertise to support you throughout the process. From designing your dream door to keeping track of your guarantees and making sure your door is looking its best for many years to come, you'll enjoy a straightforward and stress-free experience from start to finish.
Designing a new door can feel a little daunting at times – especially with so many wonderful options available as we have. Our Installer Partners pride themselves on listening to you and understanding what you need, so they can offer any advice and recommendations for your new door. Talk to them about what you want from your composite door – be it natural light, eye-catching accessories, highly secure locks or all of these – and they will help you find what you need.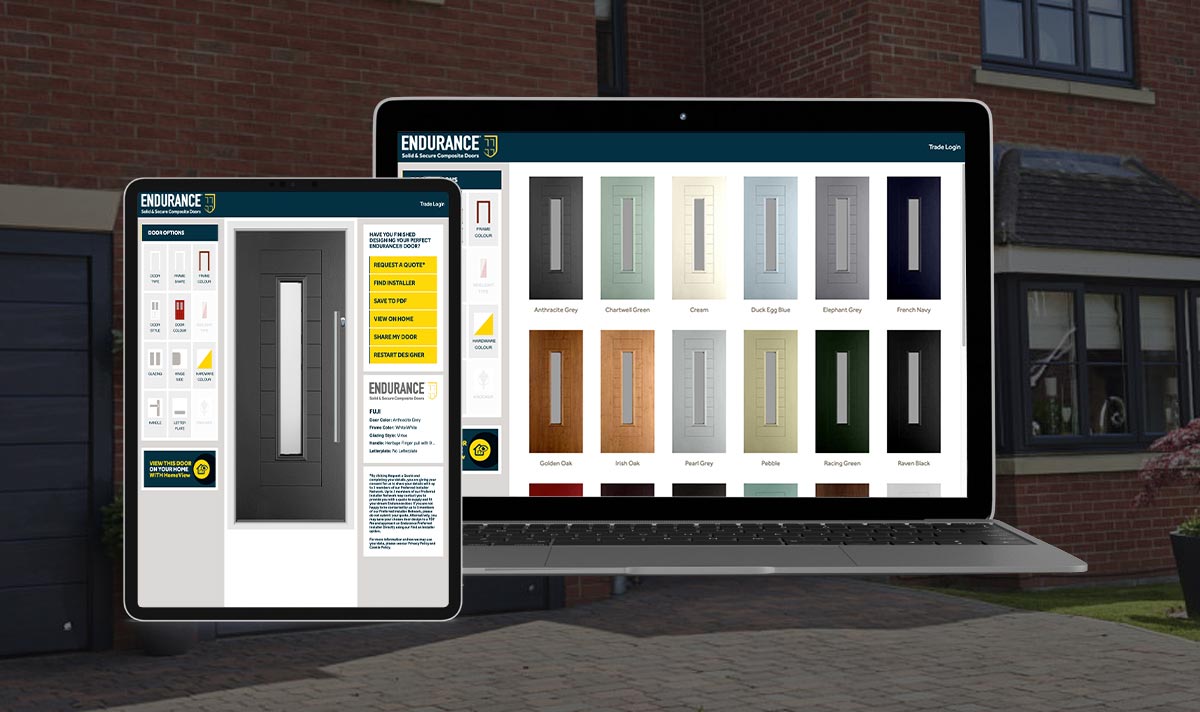 Many people wonder what makes our Endurance composite doors so good, and we're sure they must feel the same about our Installer Partners! An Endurance Installer Partner must have a proven track record of installing our doors to a high standard with positive online feedback to demonstrate this. You can always check out an installer's reviews and past projects to get an idea of what they can do. We're all grateful to get recommendations from friends and family, and you can consider our Installer Partners a true recommendation from us!
Our Installer Partners stand head and shoulders above others in the industry. They're partners to us in more than just their name – they're family, as dedicated to our composite doors as all of us. To be an Installer Partner, they have to be as committed to customer satisfaction as they are to installing our composite doors, with a customer care policy that puts you first. They must also stay up to date with all the Endurance facts – so feel free to test them when you're discussing your new dream door!
If you want to get your composite door fitted by someone who isn't an Endurance Installer Partner, make sure you carry out a few checks before you commit. Do they know enough about our composite doors to fit them correctly? Can they recommend the right design for you? What do you know about their previous work, reviews and accreditations? Alternatively, save yourself a lot of hassle and choose an Installer Partner – we've taken care of all this hard work for you!
Design your dream door online today or search for an Installer Partner near you. We'll be on-hand to help you with everything from finding the right design to letting you know how best to maintain it and making sure you're aware of all your guarantees and aftercare needs. Partner with us to make your dream composite door a reality.