If you're a little bit country at heart, you'll want a composite door to match and express yourself. Whether you're out in the countryside and want an authentic look for your home or you're in the middle of the city and yearn to escape, the Country Collection from Endurance is the perfect choice!
These composite doors are designed bespoke in a range of traditional, shiplap styles that make a striking addition to any property – be it modern, traditional or anywhere in between. They're the perfect way to bring a charming heritage feel to your home without compromising on the cutting edge performance you would expect. With exceptional security, thermal efficiency and sound insulation properties, they're an excellent investment for the future.
Customise your Country style door with a wide range of options, including your choice of colour, glazing and hardware accessories to express your individual style. Whichever combination you choose for your unique door, you can be sure that you'll enjoy incredible benefits across the board.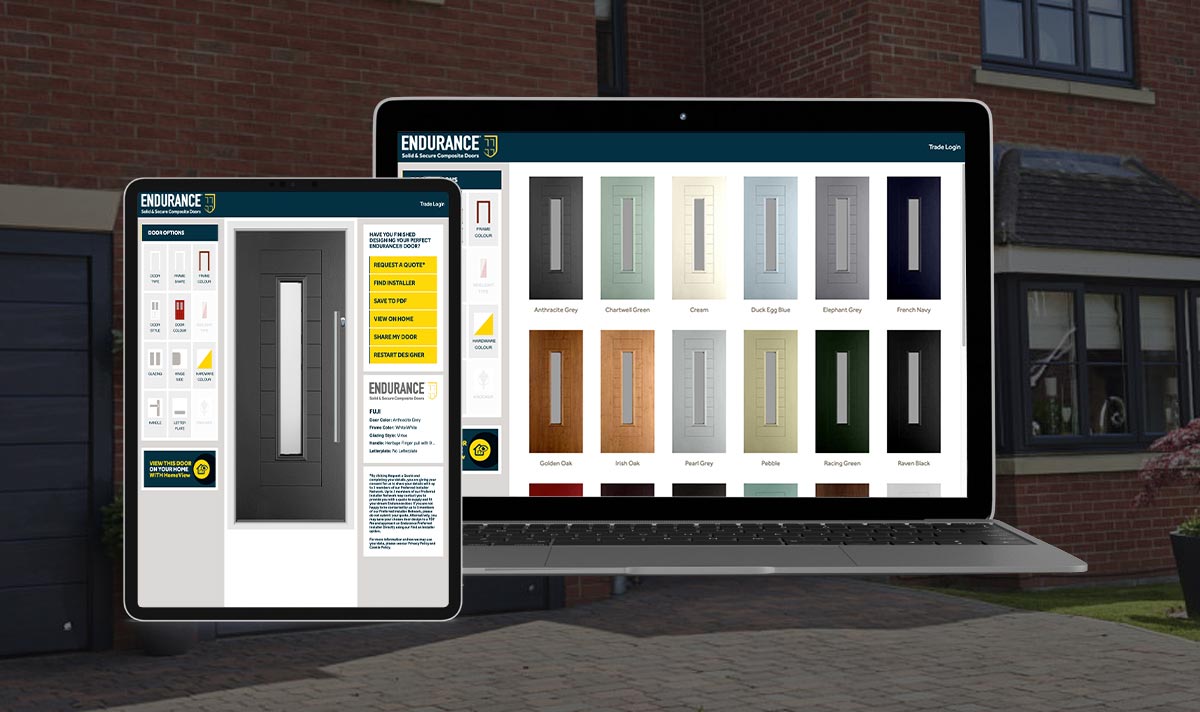 One of the most popular composite doors in the Country Collection is Tyree. This door stands out from the crowd as a modern twist on a design classic, so you can enjoy traditional shiplap style alongside modern performance. This design, and all others in the range, look gorgeous in your choice of colour – both warm, earthy tones and brighter, statement choices. Our doors don't compromise on looks or performance. Get the bespoke style you want with the security and thermal efficiency you deserve.
If you're looking for a little inspiration, take a peek at some of our recent projects. A few of our most stunning home transformations feature Country Collection composite doors. Steve & Kay opted for a simple yet stunning aesthetic for their Georgian country cottage, and Mina and her family wanted an elegant way to escape the hustle and bustle and retreat into their tranquil hobby room set away from the home. Both found exactly what they were looking for in the Country Collection.
Bring the highly sought after aesthetics of the shiplap style to your home with Endurance's Country Collection. Combine traditional appeal with modern performance for a composite door without compromise.
Start designing your dream composite door online today. Create a unique entrance for your home from the wide range of options available in this collection, and you'll have the best door on your street by a country mile!