Many homeowners are keen to replace their front door to enhance the look and feel of their home – and understandably so. It's seen so often by passersby in your street, and through it you welcome friends and family into your home. But the same can't often be said for your back door. That's why many will all too often overlook this when planning home improvements.
Back doors aren't front and centre on your property, and many people mistakenly think that they don't make such an impact on the overall kerb appeal of your property. But for many people – homeowners, neighbours and, when you're looking to sell, potential buyers – it's the overall effect of both front and back doors combined that gives the desired effect of a stylish and eye-catching property.
If you've neglected your back door or side door for far too long, now is the perfect time to shift your focus and invest in this part of your property. Forget the once-limited options that you may have in your mind for back doors. At Endurance, our composite doors are the perfect solution for style, performance and a cohesive aesthetic without compromise.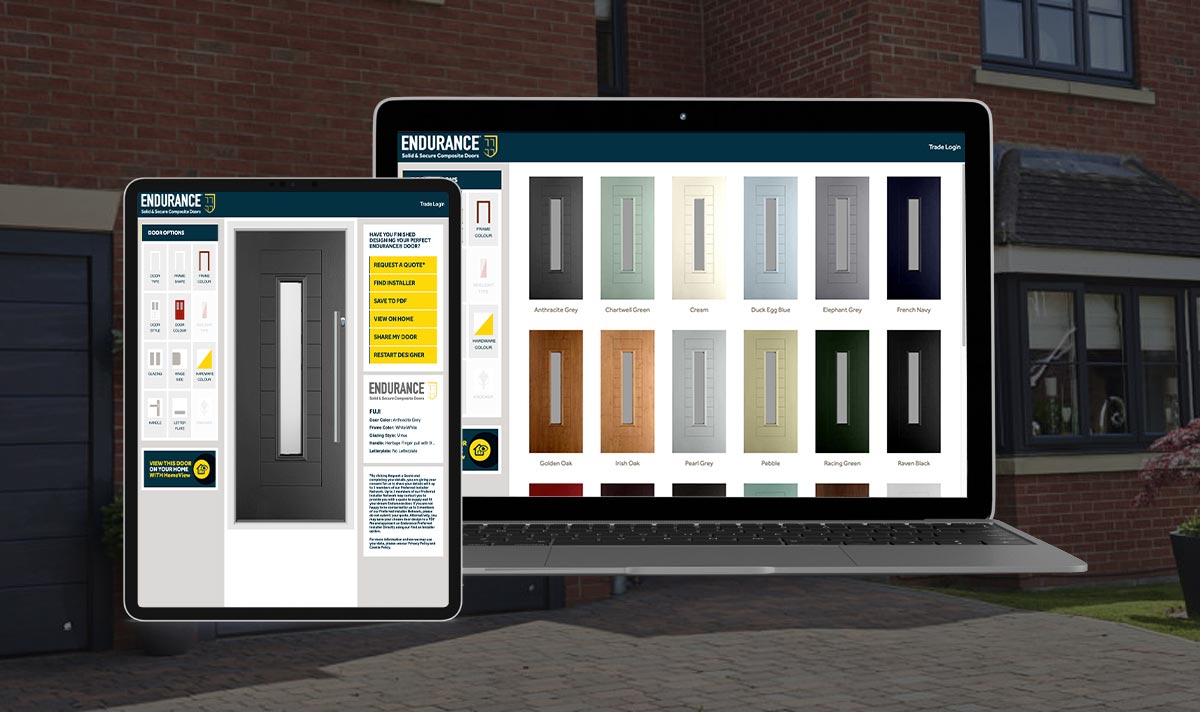 Our composite doors are ideal as back doors since they offer a strong and secure defence for your home. While the rear of your property may not be seen by as many people as your front door, potential intruders will use this to their advantage to try and break in unseen. Don't leave your home vulnerable. Remove any potential exploits to keep you and your loved ones safe.
Composite back doors offer more than improved strength and security too. You can give a more cohesive look to your property by choosing a matching or complementary colour and style, so your home looks even more stylish front and back. You'll find it enhances the look and feel of your garden too, giving you more reasons to love and enjoy your outside space.
If you're already enjoying the benefits of a composite front door or even if you're new to Endurance, why not enhance the rear of your home in the same way with a replacement back door from us? You'll make your property more secure and thermally efficient, and enhance its style for you, friends and family to enjoy.
Create the perfect back door to improve your home with our online door designer. We'll manufacture your preferred profile completely bespoke, and it will be expertly fitted by our Installer Partners across the UK. Don't neglect the rear of your property any longer. Choose a composite back door from Endurance.