After a year in which Endurance Doors has grown 85%, the solid core timber composite door company is further investing across the business to support the continued growth of the innovative brand, with people and capital expenditure very much at the forefront of the programme.
We are the driving brand in a group business with a £30m turnover across three business units and employing 230 people. Last year we invested over £1m in warehousing, distribution, extended facilities, IT infrastructure and software development, including Big Change distribution software, the latter helping to improve customer communications at the point of delivery to a world class standard.
Our marketing department has also grown with the introduction of a new group marketing manager and graphic designer, there to support the business, but also our customers too. A further £850k has been earmarked for this year including new offices, a training room, and notably a flagship showroom environment, designed to present the entire Endurance doors range in full including the latest ultra-premium Avantal door.
We are firmly committed to investing in solar panels this year, helping to reduce the reliance on the 100% renewables electricity provider and in a number of charging points, as they look to move towards more electric vehicles across the company car fleet and to support visitors to the site.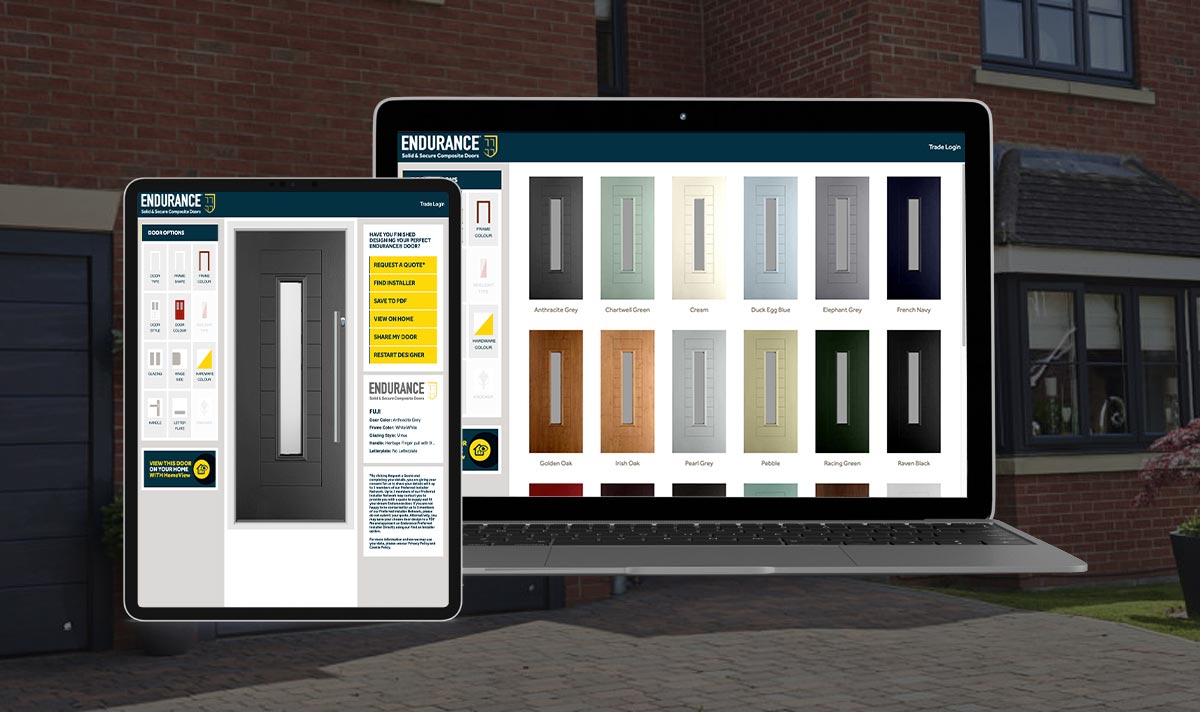 Stephen Nadin, Managing Director of Endurance Doors commented: 'We're a very visible investor in the group and our Installer Partners know we're a business partner for the long-term that builds lasting relationships. We're investing in people, processes and capital equipment to support further strong growth and also to continually improve the way we do things as a business, as it's the Endurance way.
He added: 'Our thirst for growth and innovation shows no sign of slowing down either and we're generating weekly enquiries from businesses looking for a better door partner. As consumer demand looks to slow down in Q3, we're expecting further companies to change to Endurance for a more rewarding future together.'