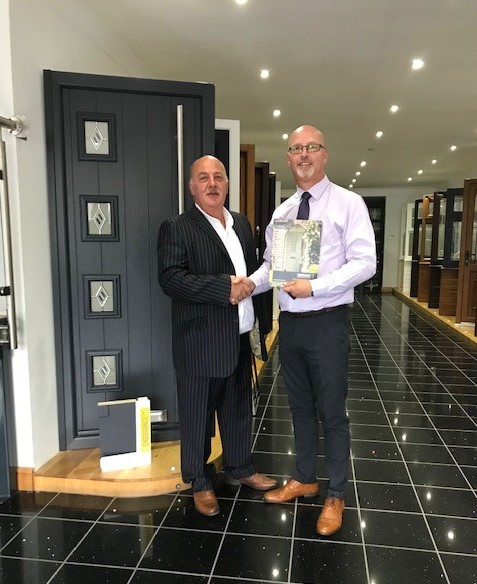 Arctic Glass are a family-run business based in Blackburn. They have built up a stellar local reputation by delivering high-quality products and exceptional service. With a plethora of 5-star reviews, it's safe to say that they know how to deliver. We have named them September's Showroom on the Month.
In their brand-new showroom, Arctic Glass have five beautiful Endurance doors on display. The stunning surroundings highlight the quality finish of the doors, demonstrating their true potential. If that wasn't enough, the showroom also has an A0 wall chart showing all 79 Endurance door styles, 19 colours and countless glazing options.
We spoke to Phil Sagar, Arctic Glass' Sales Director, to find out exactly how these exciting marketing materials and the Endurance Installer scheme has helped business boom.
How have you found the Endurance marketing materials in your showroom?
"We've found customers love being able to see the doors before they choose one. At our showroom they can physically see the doors we stock, as well as the whole range on the wall chart. We find giving our customers an idea of how their new doors will look once they are installed very useful. The marketing materials definitely help us to do that."
What materials do you find work best with your customers, or grab the most attention? 
"Our customers are drawn to the Endurance doors that we have on display. They are so eye-catching that they get a lot of interest in the showroom. We often find they are one of the first things that customers comment on when they walk through the door."
How happy are you with the service from Marketing at Endurance? 
"We're delighted! The materials are fantastic, and we are always being sent new brochures or posters to keep our stock up to date. If we ever have a problem or a question, the marketing team are immediately on the case. We've never been left disappointed."
What would you say to anybody thinking about becoming an Endurance Installer? 
"Becoming an Endurance Installer has had a great impact on our business, we would recommend it to anyone. The benefits are great, Endurance's customer service is excellent and making sales is easier than ever. Why wouldn't you want to become an Endurance Installer?"
A quote from Hollie Cope, Marketing Assistant:
"David Croft, Arctic Glass' Area Sales Manager, put them forward for the Showroom of the Month award stating their showroom was 'simply stunning', and he wasn't wrong. The showroom itself is beautiful, and the layout of the Endurance Doors, plus the marketing material they showcase, really puts the icing on the cake. I feel proud to say there's an Endurance Door in that showroom."
To order marketing materials for your showroom or to become an Endurance Installer please call 01652 659259 or email marketing@endurancedoors.co.uk.
Previous Article
Next Article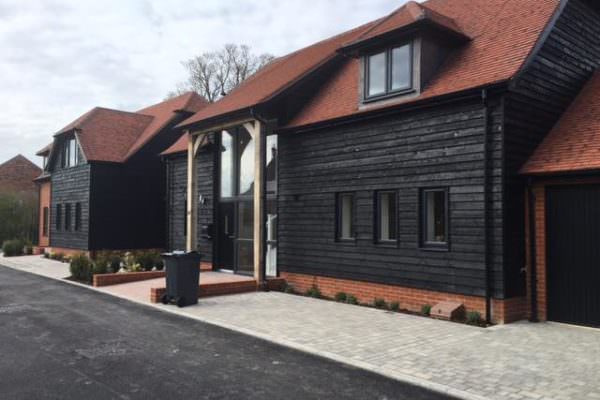 Endurance Doors are thrilled to have been named as Approved Suppliers for Double Glazing on the Web. Endurance Doors are proud to have listed as ...
It's time to enjoy summer, although we may all be enjoying it a little differently this year. Even with social distancing, there's no reason not ...