Here at Endurance Doors, we pride ourselves on offering our customers a vast selection of styles to choose from for their composite front doors. Over the years, we have provided countless homeowners with doors that invigorate their property, giving them the perfect finishing touch for their homes.
Today we wanted to feature our country style front doors. We feature traditional shiplap styles and earthy tones such as Irish Oak and Golden Oak in our Country Collection. We pair this with rustic hardware that provides your home with a charming heritage feel, while bringing this style into the modern age with state of the art levels of security and thermal performance. With our country style front doors, you can enjoy a home that fits the style you're looking for and remains warmer and safer all through the year.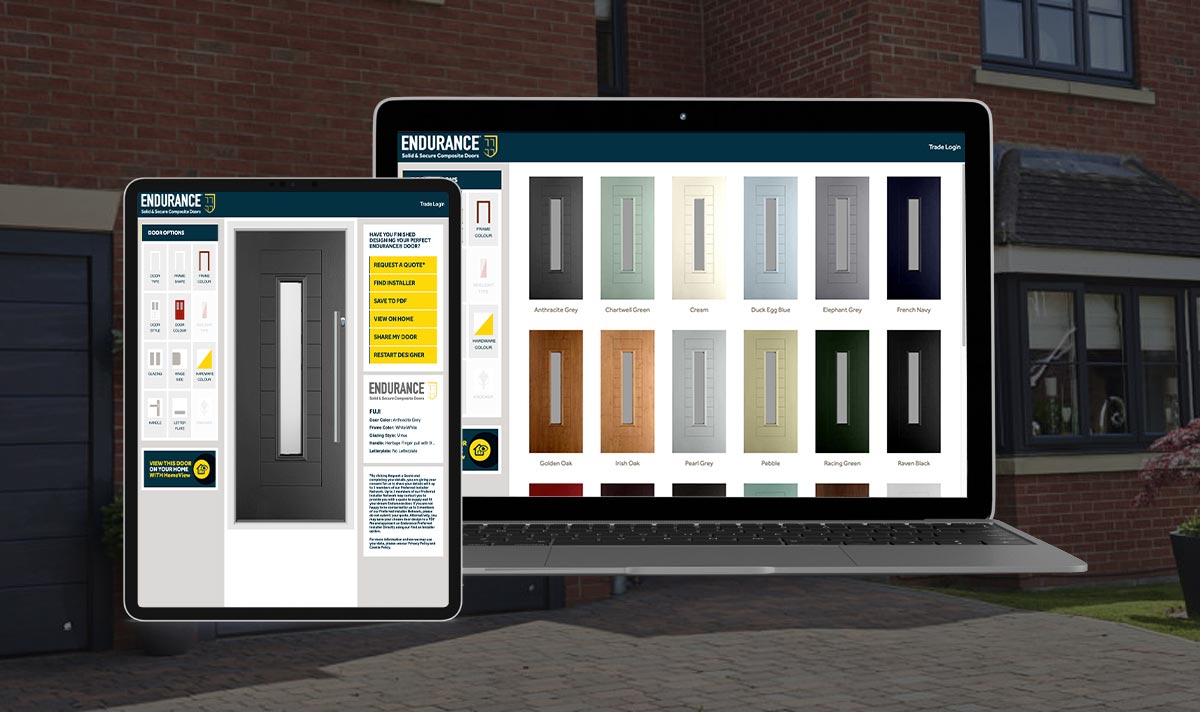 We've already helped several people fulfil their stylistic ambitions for their homes with our country style front doors. Take Steve and Kay, for example, who feature in one of our most popular case studies. These happy homeowners (who are even happier after their composite door installation!) wanted the perfect addition to their beautiful Georgian cottage. Various lovely plants and flowers decorate the exterior of their home, so they needed a door that fits well with that aesthetic.
They decided to go with the Tyree door style from the country range with Pearl Grey as the colour choice. The Tyree style has one window for allowing light into their home, and the Harmony glazing adds a rustic feel whilst also protecting their privacy. Steve and Kay were very happy with the finished product that fits so well with their country cottage!
Similarly, Helen and Matt's wonderful home really benefited from the rustic style hardware that comes out of our Country Collection. They decided to go with a black bullring knocker and a heritage letter plate. Combined with the colour of the composite front door, Chartwell Green, their home benefits from a wonderful aesthetic that is both warm and cosy.
Those looking for that heritage feel coupled with some added modern flair need look no further than the project we did for Katy. Her front door features a gorgeous Golden Bee knocker on a red finish that really stands out. The door has a wonderful classical look to it with her use of heritage style hardware that really expresses her personality.
If you have a heritage home or are just looking to add that country style to your house, take a look at Endurance's Country Collection. No matter the range, our composite doors all perform exceptionally well in terms of security and thermal efficiency. You can design your dream door using our innovative door designer right here on our website. Just select the country range option at the beginning to look through the range and choose the colour and hardware you want to go with it.