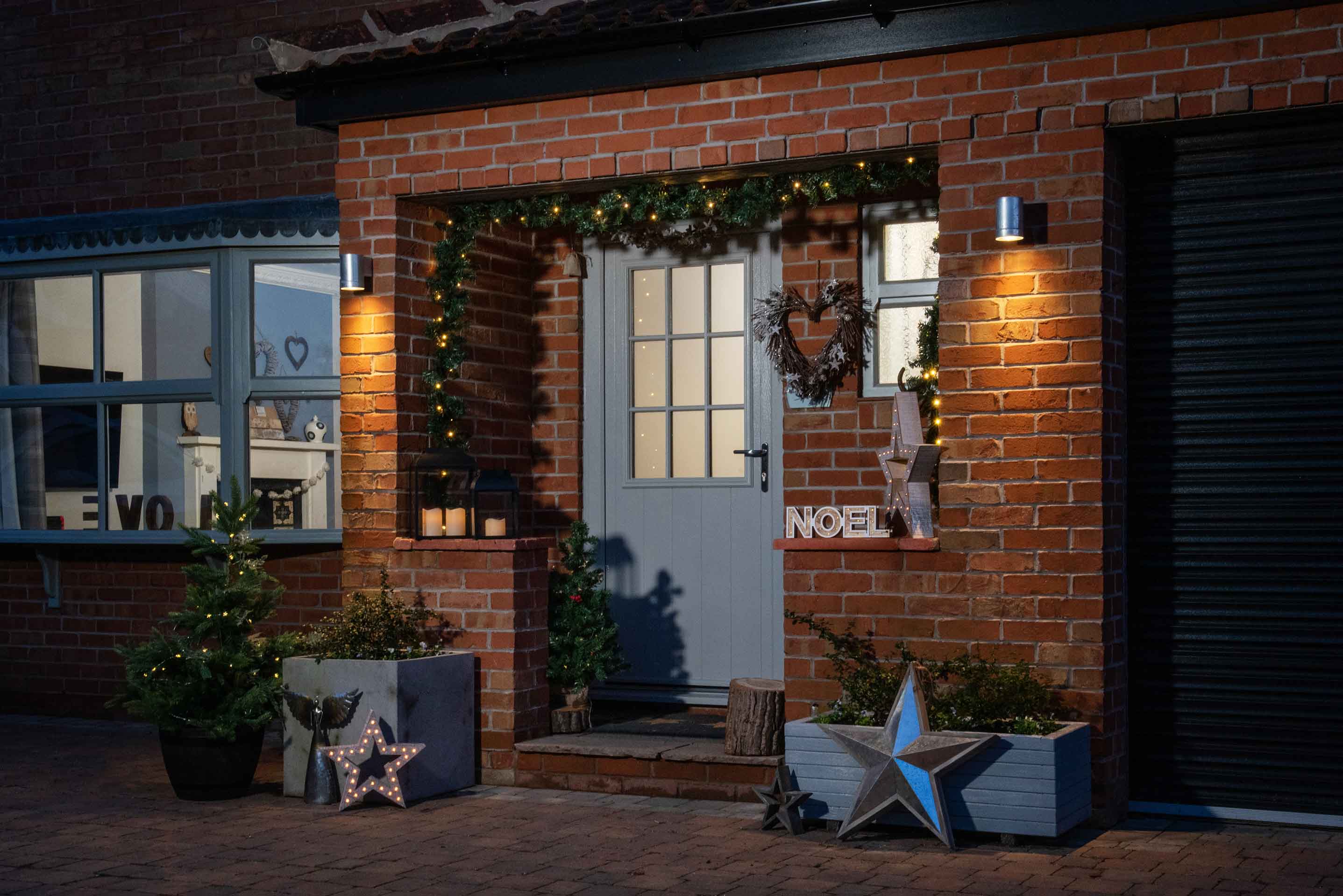 Gifts need to be bought, shopping lists keep getting longer and hours of wrapping may be waiting for you, but let Endurance lighten your load. Our top tips for decorating your front door for Christmas mean that making your home merry and bright is easier than ever. Creating a welcoming entrance is especially important during the festive season. Your home is likely to have more visitors than usual, be it friends popping in for a mince pie or family coming to stay.
With a stunning Endurance composite door, there are so many ways to show off your unique style! You can wow your guests with a show-stopping entrance that is sure to get them in the Christmas spirit. Not only can you choose from over 75 doors styles across three ranges (Classic, Urban and Country), but we even offer 19 colours. Our beautiful doors look fantastic all year round, but there are lots of festive touches you can add that will make them perfect for the big day.
At this time of year, it's all about lights! Bright lights are the best way to help keep the cold and dark of winter at bay. Not only that, but they will make sure that the rest of your festive decorations can be appreciated. You don't have to stick to one type of lighting; pair fairy lights with outdoor lanterns to create variety and a warm, cosy welcome. Setting up outdoor candles can also be a wonderful way to add an authentic touch.
Who said you could only decorate trees inside your home? Winding lights around outdoor trees is a perfect way to add a seasonal touch to every corner of your garden. For an even more festive feel, try decorating a potted Fir, Spruce or Pine tree and placing it outside your front door. Not only does this add another decorative feature to your entrance, but it's another great holiday activity that the whole family can get involved in.
For the final touch, why not add a wreath to your Endurance door? Whether you choose to make a real one or use artificial greenery, wreaths are a beautiful touch for any home. Another simple but impactful addition is a Christmas doormat. Welcome your guests and set the tone for your festivities with a special, seasonal doormat. It's also sure to make coming home from busy Christmas shopping even more inviting.
A well-decorated entrance is sure to make your guests feel more welcome. However, that doesn't mean you want to invite intruders into your home. With a strong and secure Endurance door, you'll be able to keep out unwelcome visitors. The combination of a high security locking cylinder and tough 48mm solid timber core, means that Endurance composite doors are more than a match for burglary techniques. On the night before Christmas, you can sleep soundly, knowing your home is secure.
If you've been inspired by our seasonal decorating ideas and the benefits of an Endurance door, try out our Door Designer. You can use a photo of your home and design the perfect door to suit it. You'll be able to see exactly how one of our composite doors will enhance your property.
Previous Article
Next Article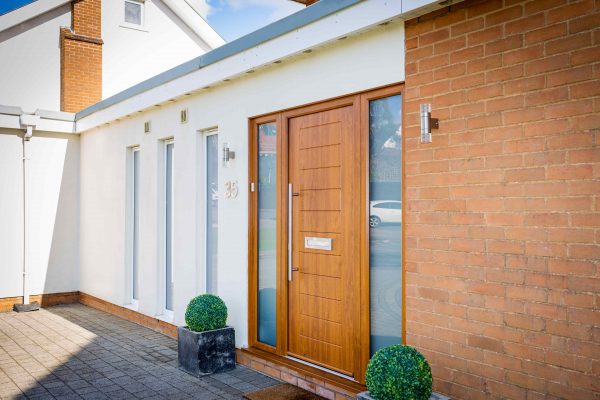 It's the start of a brand new year, but it's already feeling a little too much like the old one. In 2020, we all found ourselves spending a lot ...
Endurance Installer of the Month: Alan Hill Window Systems Endurance are proud to announce that September's Installer of the Month are Alan Hill ...