The perfect accessory can transform anything – from the way something looks to how it makes you feel. The same is true for Endurance composite doors. We're proud to offer a wide range of accessories that you can choose from when you design your dream door with us online.
From the latest on-trend knockers, numerals and letterplates to highly secure handles – all of which are available in various striking finishes – so you can design your door, your way. Every home is different, and our composite doors are similarly unique. Add the right accessory to your design to bring the perfect finishing touch to your bespoke design.
We know that sometimes there can be such a thing as too much choice – or at least, that's what it can feel like without any recommendations to steer you in the right direction. That's why we've put together this handy style guide to help you pick out some of the most popular combinations to accessorise your composite door to make sure it's right for you and your home.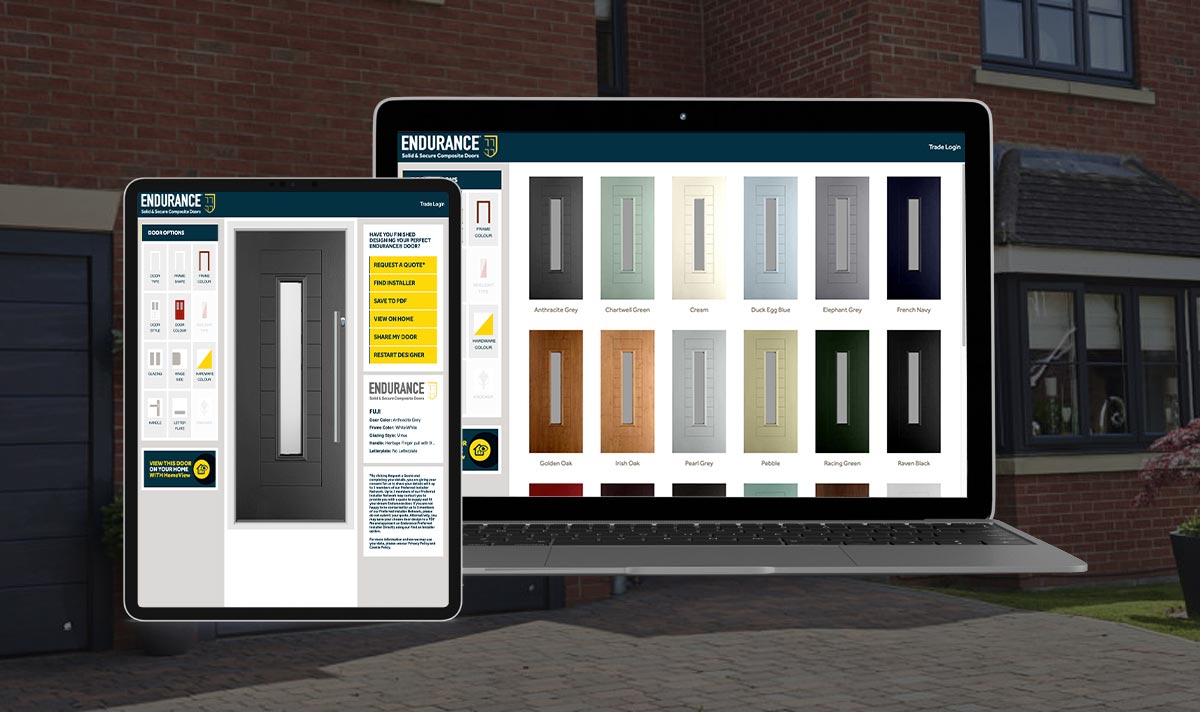 Our Country Collection brings a raw and rustic aesthetic to any property. This style is complemented by accessories with a forged black finish. Our country style doors look fantastic with this kind of hardware, helping you to get the most out of your design and maximise your home's potential. You can enhance any look and feel when you pick the perfect colour and finish.
We're always keeping up with the latest trends for our composite door accessories. That's why we recently started offering our range of bee knockers, which have been highly sought after by our customers. These make a striking addition to the doors in our Classic Collection, just as our Urban Collection doors are stylishly complemented by modern pull handles.
There's so much more to our composite door accessories than exceptional style too. Our handles, door knockers, letterplates are full of functional features, helping to make your door much more secure and stay high performance for many years to come.
Combine any accessories with your chosen door style to create a door that's completely bespoke to you. Use our online door designer tool today to choose the right accessories for your dream door. For more advice, talk to your Installer Partner who will be more than happy to recommend the perfect hardware accessories for your Endurance door.